Add Your Heading Text Here
Hindu, Jain, and Sikh Last Rite Services
Berge-Pappas-Smith Chapel of the Angels is a well-known, caring, and knowledgeable Funeral Service Provider to the Hindu, Jain, and Sikh communities.
We also enjoy the cooperation of the Hindu Community Institute, HCI, Telugu Association of North America, and TANA. These relationships help make us the Bay Area Leader for all Hindu, Jain, and Sikh last rites services.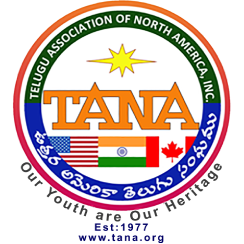 Our Staff is Highly Committed to:
A Prompt response time to accommodate both desired religious and family service needs.
A professionally trained staff respectfully cares for your loved one, at each step from introduction to completion.
Following the Indian rights and rituals we do not require embalming if services are held within 72 hours of passing to appease these guidelines.
Dignity and trust in every aspect of what we do. We will show the utmost dignity and respect to your loved one, and for the family as we are caring for their deceased relative.
Our promptness in executing all necessary documents with the county and state agencies to allow services to take place within 12-72 hours.
Our facilities being cleaned and sanitized both before and after each individual family we serve.
Environmentally friendly cremation with respect to materials such as casket and processes.
Steps to Last Rites Process:
Contact Medical authority at time of passing to pronounce passing.
Contact Berge-Pappas-Smith Chapel of the Angels to bring your loved one into our care.
Meet with a director to coordinate funeral services, cremation and complete necessary documentation for filing.
Coordinate timings with a Priest/ Pundit to accommodate services.
Coordinate ceremonial washing and dressing with the immediate family prior to Pooja Service or inform Berge-Pappas-Smith Chapel of the Angels that you would like us to handle the ceremonial washing and dressing for you.
Viewing and Pooja services can take place at Berge-Pappas-Smith Chapel of the Angels followed by cremation at our privately owned and operated Crematory "Irvington Memorial".
Check with Priest or Pundit regarding any prescribed rituals to follow 10-13 days after cremation.
Coordinate storage, scattering or Transport og the ashes.