Families prefer Berge-Pappas-Smith Chapel of the Angels over any other provider because our family offers the widest range of options, in a stunning venue for everyone in our community.
You can count on us to assist you in designing a service that reflects your family's values, customs and traditions.
Experience and Service
With over 100 years of experience serving the East and South Bay, Berge-Pappas-Smith Chapel of the Angels is known for our unsurpassed quality of service and care. Our professionals will listen, suggest, organize, and help to memorialize a life well lived for both the family and their loved one. We are family-owned and operated, and our professional staff holds fast to the tradition of our forefathers while maintaining a keen awareness of the ever-changing needs and desires of our community.
We, the Smith family take great pride in having served the communities of Fremont, Union City, Newark, Milpitas, Sunol and beyond throughout the Bay Area since 1913. Our funeral home provides exceptional care for both the family and their loved one. We are creative in helping families deal with grief while helping to appropriately celebrate the life of their loved one.
Compared to most other funeral homes, we are unique in that our crematory is secured and owned by the Smith Family. This means that your loved one never leaves our care unlike other funeral homes or Cremation Societies. Our crematory equipment is expertly maintained by our master operators who all have years of experience operating our cremation equipment. We offer a covered outdoor viewing area along with the ability to walk from our Chapels to our crematorium to accommodate all types of needs and services.
We have been voted the best funeral home in Fremont for the past seven years and take great pride in providing exceptional memorialization at a great value.
Contact us today to learn more.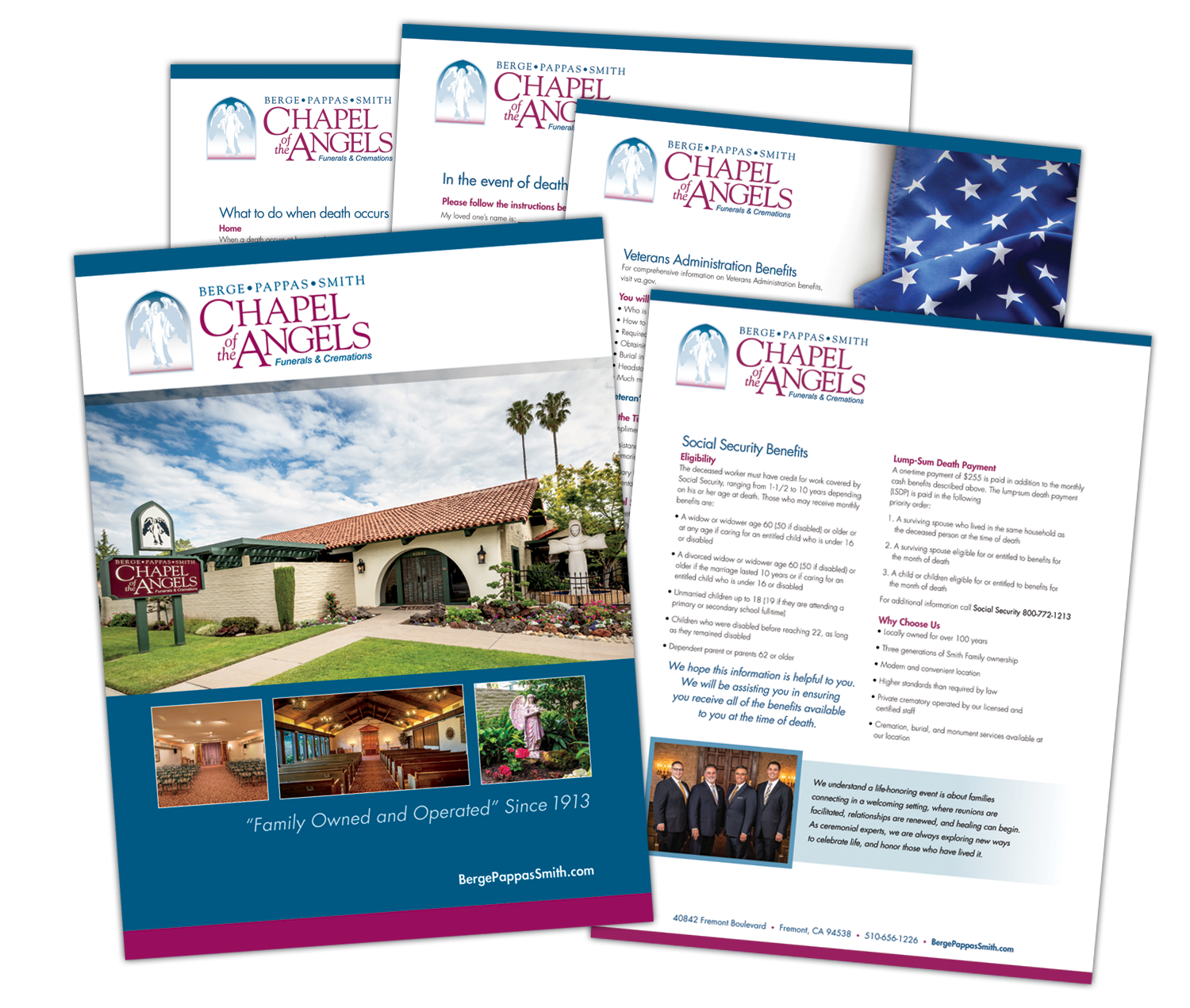 Receive FREE Preplanning Guide