Berge-Pappas-Smith Chapel of the Angels is located in central Fremont and helps families throughout the entire Bay Area and beyond. Our commitment to the families we serve is simple; a full range of personalized Funeral, Cremation and Memorial Services at an affordable price.
The Smith Family is dedicated is to make a difficult time less so by facilitating the many details involved. These details include providing you with all the information needed to choose the type of service you desire. Our professional services can include Traditional or Non-traditional Funerals, Cremation Services, Memorial Funerals, Graveside and Immediate Burial Services, Interstate, Intrastate, and International transfer of remains, and of course Pre-planned and Pre-paid packages. Berge-Pappas-Smith Chapel of the Angels has an excellent selection of memorial goods, caskets and urns at competitive pricing. The Mortuary also will complete and help with the processing of legal documents, insurance papers and the transfer and disposition of remains. We do all of this to meet the individual needs and faiths we serve.
Our Mortuary facilities have a newly renovated building with many beautiful gardens and two elegantly appointed chapels. The Garden Chapel accommodates over 200 people with full-length windows viewing colorful garden and the Mission Chapel accommodates to 60 people for something more intimate. Both chapels have state of the art video equipment and the ability to video broadcast over the Internet. The Mortuary also has two smaller viewing rooms for more private needs. Reception rooms are available and we have on site parking for 90 vehicles.
You should know that Berge-Pappas-Smith Chapel of the Angels handles all services related to the planning and handling of the remains in local facilities that we control. This differs greatly from Mass Marketed Cremation Societies or large corporate chain Mortuary/Cemeteries.
Please contact us by phone if you have questions 510-656-1226.
Families cite our location as one of the main reasons our services our so special. The warmth of the facility is created by the simple furnishings and elegant wood features throughout.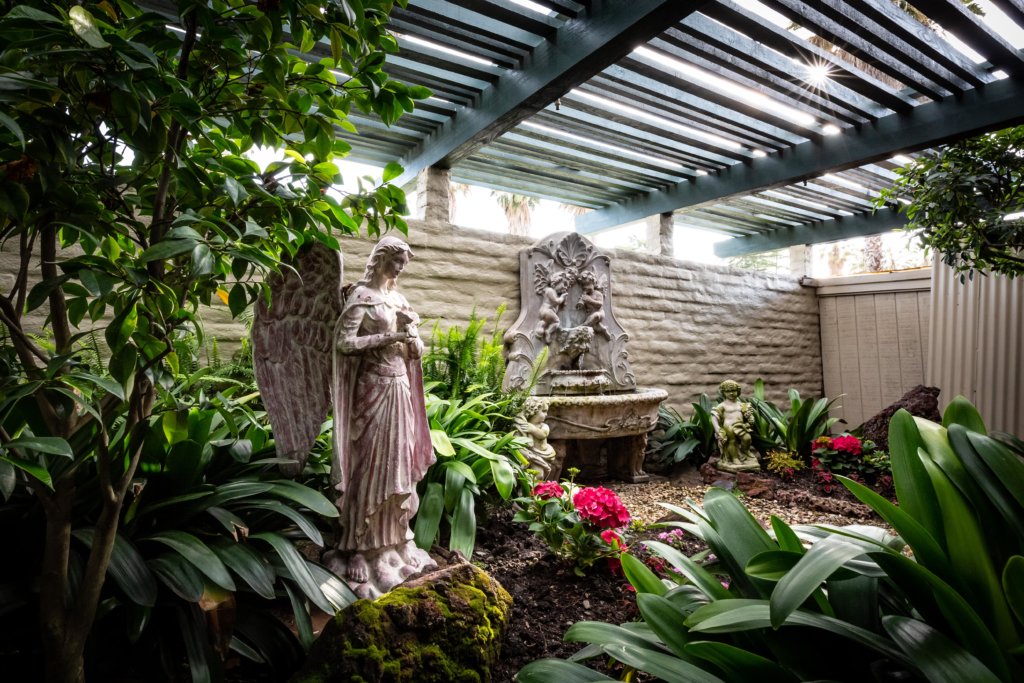 Multiple Beautiful Areas for Tributes
We can accommodate services of any size and because of the unique beauty all on our property a service can be held in many different surroundings. 
Our chapel begins the healing process by allowing families to gather together and find comfort while surrounded by the warmth of cathedral ceilings and custom wood features. Sunlight streams in through floor to ceiling windows that look out at our elegant courtyard area. At the front of our chapel we have placed a backdrop created by Kevin Smith as an elegant focal point.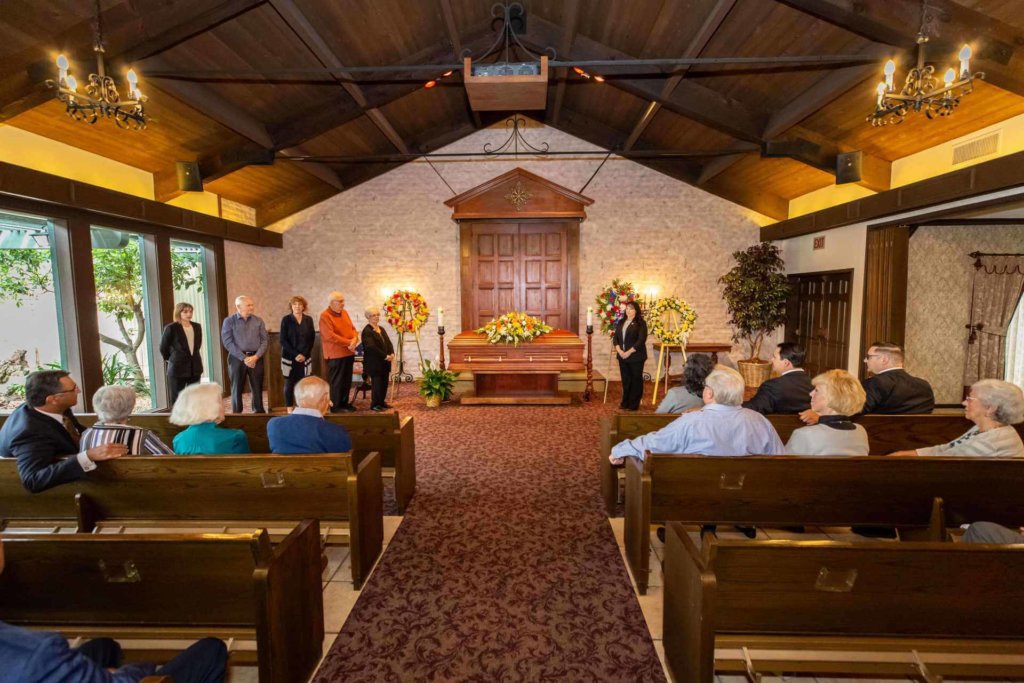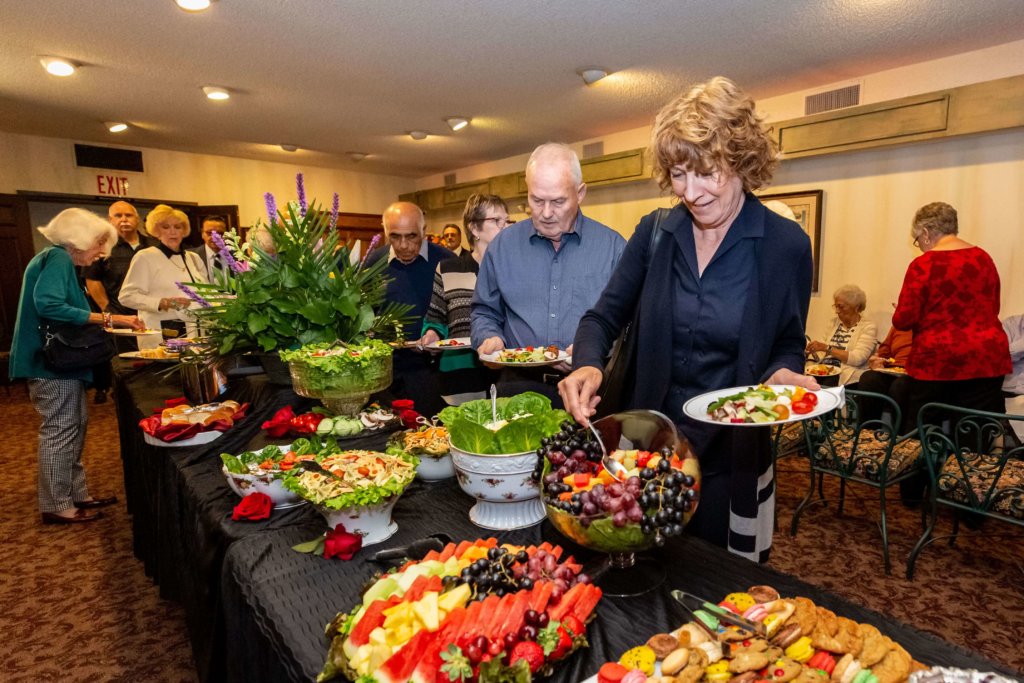 The convenience of having a meal together in our location is appreciated by families who want to the simplicity of having everything they need in one location. Food options vary depending on the preferences of each families traditions. 
Artwork - St. Francis of Assisi
We are honored to be the site of "St. Francis of Assisi" by Beniamino B. Bufano, an original sculpture in crushed granite.
This sculpture represents St. Francis of Assisi (1181-1226), who founded the Franciscan order of the Roman Catholic Church. He became known for his love of animals and is the patron saint of the City of San Francisco.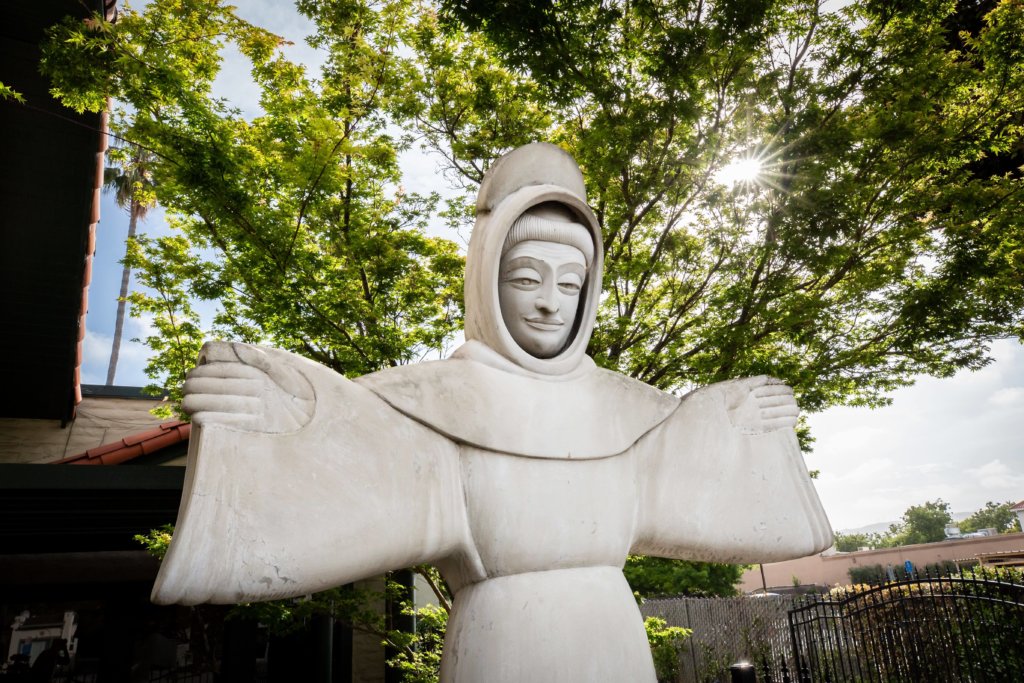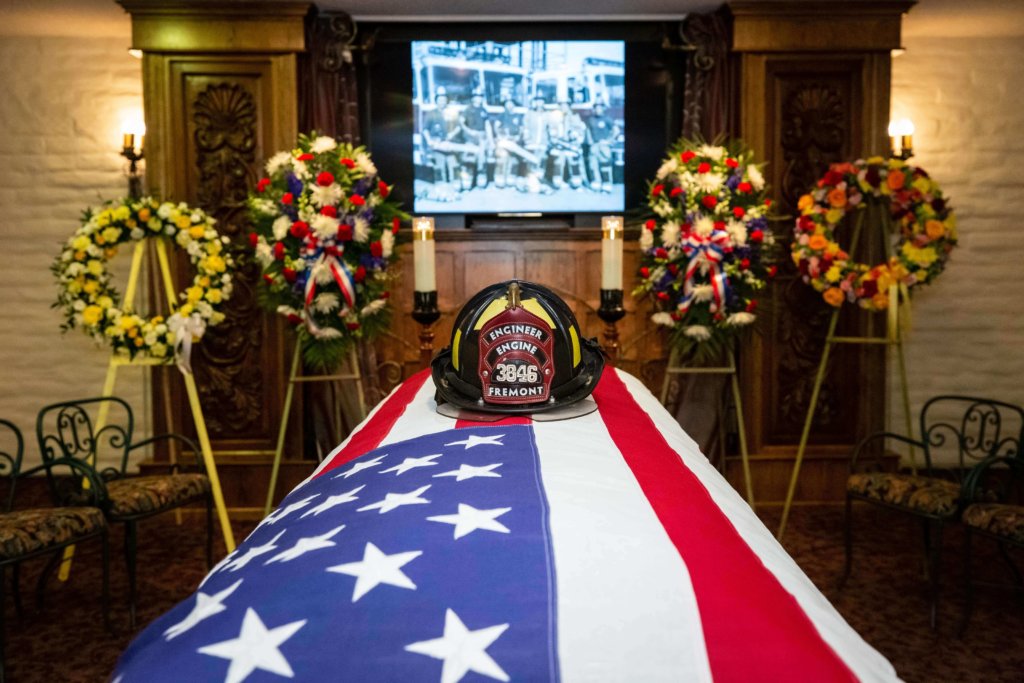 In addition to all of the options for utilizing the facility we offer the latest technologies for displaying video tributes, broadcasting through our sound system and more. Our location has no stairs and parking is located directly next to our facility, making it very easy for guests of all abilities to attend.
Contact us to schedule a tour.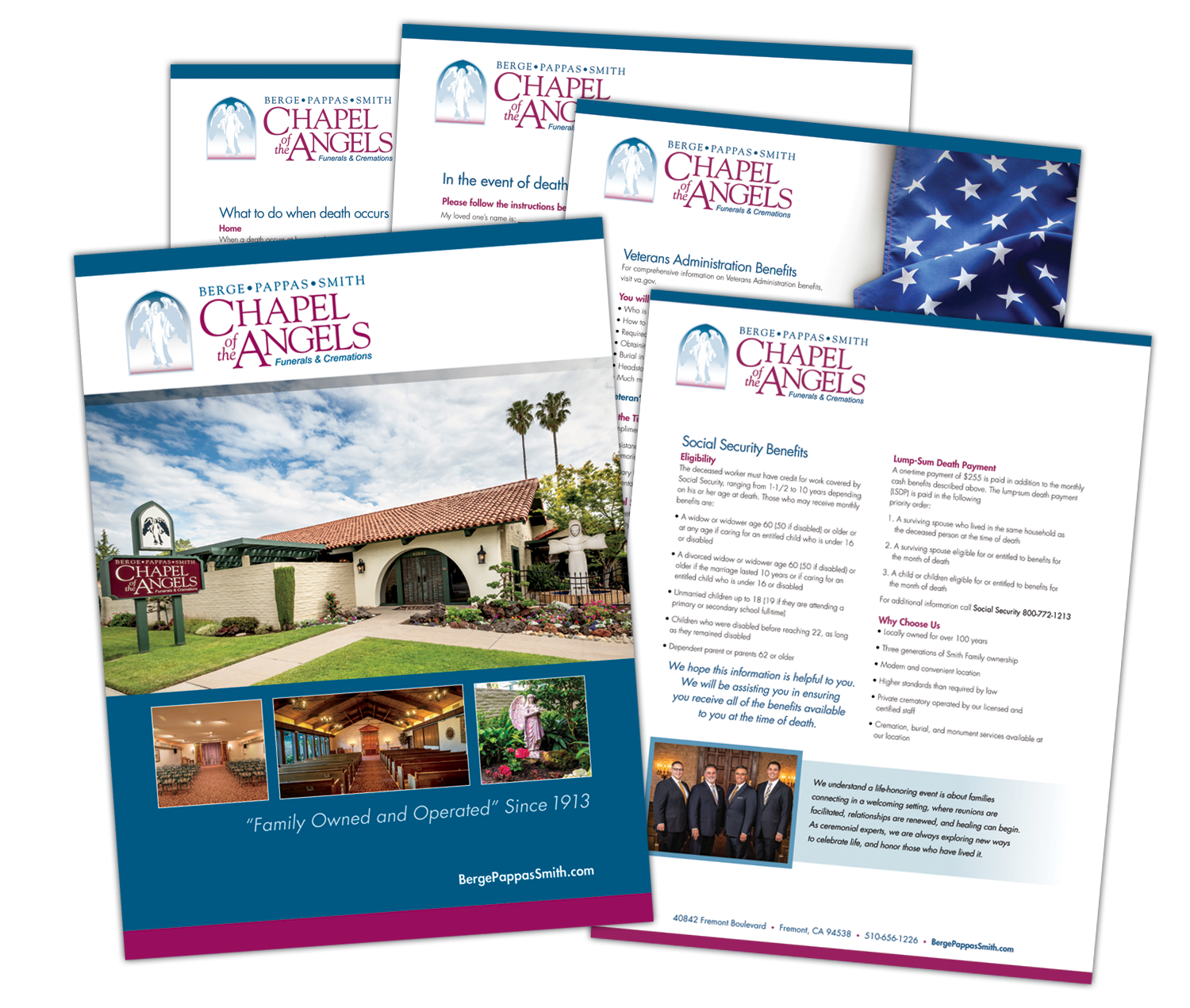 Receive FREE Preplanning Guide