Planning in Advance
We plan for weddings, graduations and even vacations. Why would you leave the most difficult event for your loved ones to face unplanned, undecided and for them to bear financially?
We work with families during the most difficult times and have seen what a difference it makes when their loved one has taken the time to record their wishes with us. We make planning easy, please take a few moments and call us now 510-656-1226 to learn more.
For Peace of Mind
You can lift the burden from your loved ones by taking away the pressure of decision-making at a time of grief, shock and emotional stress.
Record Your Wishes
Arrangements vary based on each person and their families traditions. Planning now allows you to take the time to make decisions that best reflect your life.
To Lower Costs
By locking in today's funeral costs and ensuring that the necessary funds are set aside, you can make sure your survivors are not left with an unexpected expense.
Unlimited Options, Simple Process
Many people say the hardest part is just starting the planning with us. We make the process simple and once we have a few of the choices made, the rest follows easily. We are experts at ensuring you understand the options available and guiding you to the right choices for you.
Call now 510-656-1226
Families prefer Berge Papas Chapel of the Angels over any other provider because our family offers the widest range of options, in a stunning venue for everyone in our community.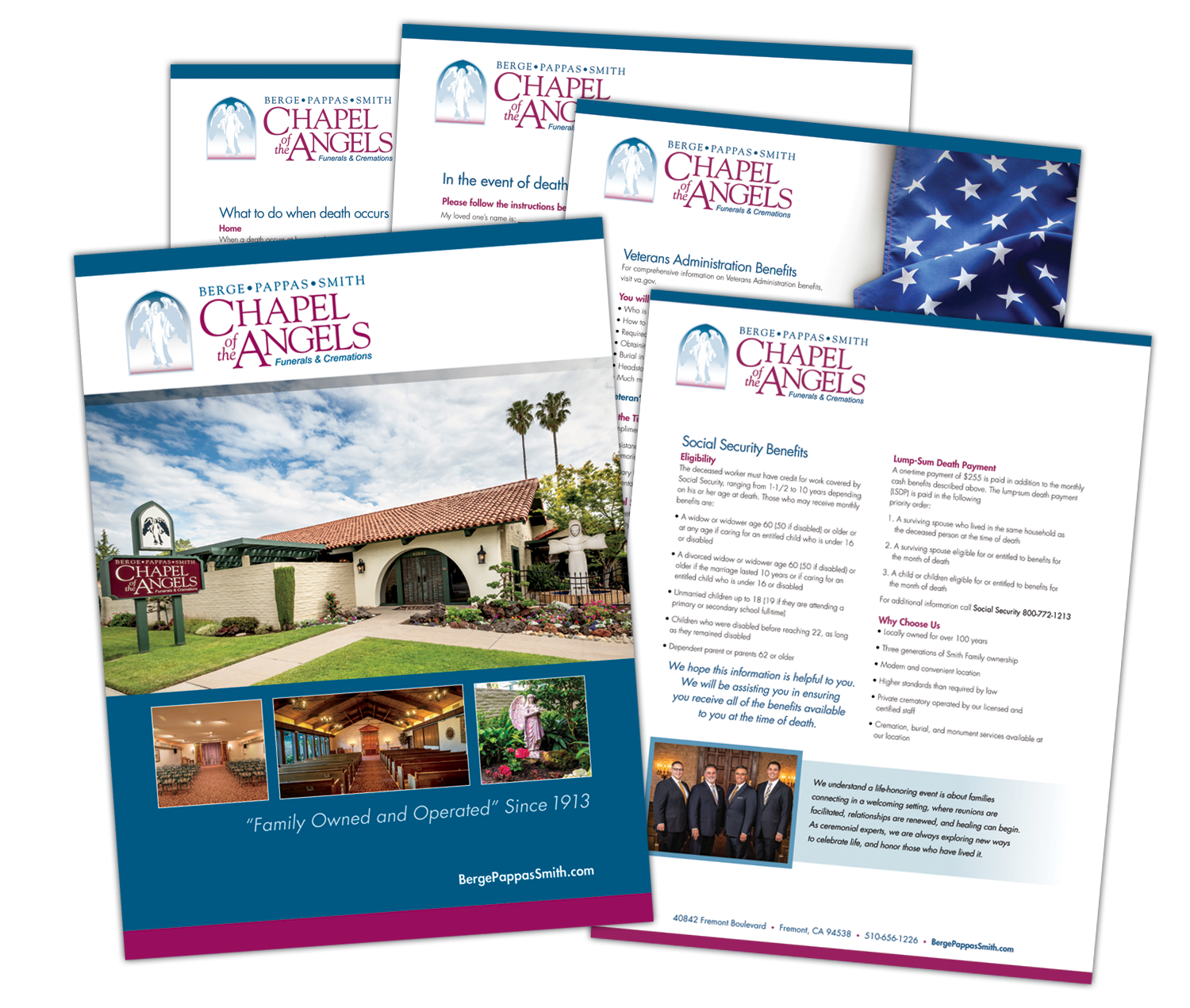 Receive FREE
Preplanning Guide