John A. Dutra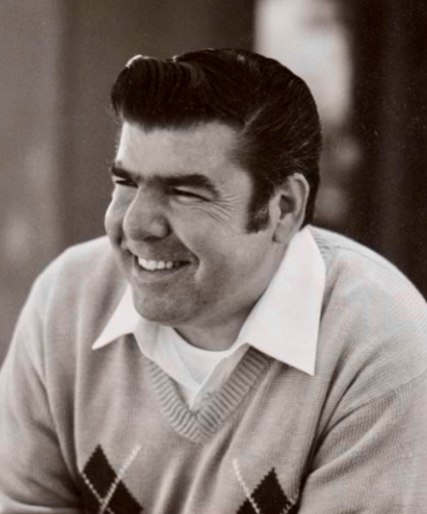 October 15, 1935 ~ May 29, 2022
Born in: Oakland, CA
Resided in: Fremont, CA
John A. Dutra, former member of the State Legislature (20th Assembly District), Vice Mayor and 10-year member of the Fremont City Council, passed away unexpectedly on Sunday, May 29, 2022.
It was fitting that John should be called to glory over the Memorial Day Weekend as he was exceedingly proud of his service to his country as a member of the United States Navy, where he served as a Hospital Corpsman and was assigned to a unit of the Marines.  John loved his country and always felt extremely honored to serve in the military.
John's life was certainly one of which even Horatio Alger would have been proud.  A son of Azorean immigrants, he was raised in an area of Oakland colloquially known as "Jingletown". The name originated from the habit of nearby mill workers of Azorean Portuguese background who would jingle the coins from a week's work in their pockets as they walked to display their prosperity.  John's father tragically died when John was only 5-years old and his mother relied heavily upon John, the eldest son, as she raised her 8 children as a single mother.  At 8-years old he would deliver groceries and newspapers to bring money home for food, and he would leave high school early in order to join the military.
On leave from the military, John would meet the woman that would have the most significant impact on his life, Bernadine Francis Nagy.  John would go on to enjoy a 65-year marriage with the woman of his dreams.  He would often joke that they had 5 children as he worked his way to earn his high school GED, Bachelor's Degree and Master's Degree (all on the G.I. Bill).  Sensing a connection between the birthing of children and his education, Bernie forbade him from pursuing a doctoral degree!  Almost legendary was the fact that John rented a large roadside billboard to proclaim his love for Bernie to celebrate their 25th Anniversary.  Included was an enlarged, hand written love note.
John began his career with Magnaflux as a nondestructive test engineer and later worked at the Lawrence Livermore Laboratory.  He felt honored to have served at the "Lab" when the legendary Edward Teller served as its second director.  Having received a confidential clearance from the Department of Defense, John would often leave on excursions that, to this day, remain secret even to his children.  It was reported that John served on a now declassified project, ironically named Project Azorean, an ambitious plan to raise a sunken Soviet submarine from the floor of the Pacific Ocean in order to retrieve its secrets.  The C.I.A. partnered with enigmatic billionaire Howard Hughes who lent his imprimatur to the construction of the 618-foot-long ship, to be named the Hughes Glomar Explorer, which was advertised as a deep-sea mining research vessel.
While still working at Lawrence Livermore Laboratory, John began working part-time as a Realtor at California Realty located in North San Jose.  He soon discovered a knack for the business and quickly discovered that he could make more money selling real estate than he could ever make at the Lab.  This led to two more decisions that would have a profound impact not only on the life of him and his family, but on the future of Fremont, California.
In 1972 John and Bernie moved to Fremont to begin their own company, John A. Dutra Realty.  Granted it was not too creative a name, but none could deny their almost immediate success borne from their hard work, persistence, professionalism and integrity.  The company would open two offices in Fremont and later join the national franchise, Red Carpet Real Estate.  They were regularly awarded as the top selling franchise in the nation.  Along the way John and Bernie constructed their first three buildings, one in Mission San Jose (1978) and two in Warm Springs (1985 and 1987).  The company would leave the franchise in 1990 and become Dutra Realty, when it built a 27,000 SF building in Pleasanton, CA where they quickly recruited over 95 agents.  The company would thereafter open offices in Castro Valley, Livermore and Tracy.  The company would go on to become the No. 1 Real Estate Company in the East Bay (and 75th largest in the United States) with 35 staff members, 250 real estate professionals and over $922,000,000 in annual gross sales volume.  The company was purchased in 1999 by Prudential California Realty with the family retaining ownership of its buildings.  From 1999 to the present, the company flourished as a real estate development and investment firm and now enjoys a large and significant portfolio of properties under the Dutra Enterprises mantle.
During this same period, John would be appointed to the Fremont Planning Commission, where he served four years (1981-1984).  He was subsequently elected to the Fremont City Council, where he served 10 years (1986-1996).  He was widely known as a fiscal conservative with a heart.  He vigilantly oversaw the City's fiscal status and assured that the city of Fremont would regularly be known as one of the most fiscally sound municipalities in the nation. But John was always concerned with the impacts on others less fortunate and, despite ardent opposition at the time, led the fight for the construction of the first Homeless Shelter located on Brown Road.  Again faced with strident opposition from others, John courageously fought for the construction of one of the City's first affordable housing projects, located on land formerly owned by the Sisters of the Holy Family. Later to be known as the Avelina and Oroysom Villages, this nationally recognized project not only provided much needed housing for families and seniors, but paved the way for the construction of many other affordable projects in the City. His list of accomplishments is too numerous to be listed here (including his visionary leadership of the Fremont Auto Mall), but his family, friends and community all have been positively impacted by the strength, brilliance, vision and heart of John A. Dutra.
John was elected to the State Assembly (20th District) in 1998 and, during his six-year tenure (1998-2004) was a member of numerous standing committees, including, among others, Budget, Housing and Community Development, Judiciary, Insurance.  He also chaired the Transportation, Information Technology, and Veteran Affairs Committees. Always a courageous trailblazer, John authored Bill 1794, the Roman Reed Spinal Cord Injury Research Act.  The law provided money for the University of California system to conduct spinal cord injury research and, as of 2016, nearly $5 million in research grants has been issued, resulting in nearly $18 million in additional matching federal and private funding.  He also authored Assembly Bill 603, a landmark bill that made California the first state in the nation to approve legislation that will protect consumers from mattress fires started by open flames.  He also led the funding for the retrofitting of the east and west spans of the Bay Bridge and secured over $1,000,000 to retrofit the historic Mission Church in Mission San Jose.
Of all his accomplishments, none compared to his family.  John is survived by his wife of 65-years, Bernadine F. Dutra (85) and children John (Ann), Cynthia (James), Anthony, Dominic (Lisa) and Diana (Kelly). He was always surrounded and adored by his 13 grandchildren and 9 great grandchildren.  He is also survived by his sister Bernadette.  Anyone who knew him knew family meant everything to him. He loved his family fiercely and with passion. He never let any of his grandchildren or great-grandchild forget that they could call on him anytime. Being there for family and service of others was always at the forefront of his mind and a trait that lives on in his family and every life he touched. He and Bernadine have lived humble lives because they believe in investing in family and community. He lived to honor all of those around him. He emanated love and led by example. His love and his efforts live on in all those who honor him.
John's family wished to conclude this remembrance by noting that his favorite politician was Robert F. Kennedy.  And much as his brother Ted eulogized his brother at this untimely death, they too wish to note that their father "need not be idealized, or enlarged in death beyond what he was in life".  Their hope and prayer are that he will simply be remembered as a good and decent man, as attested to by the numerous messages now received from those who were helped by John anonymously.
Ted went on to say the following, which reflects the family's own sense of love for John.
"Love is not an easy feeling to put into words. Nor is loyalty, or trust, or joy. But he was all of these. He loved life completely and he lived it intensely."
Services will be held at Harbor Light Church Friday June 17th at 2:30PM. Refreshments will be served. John wished a celebration of his life, and in keeping with this wish, the family politely requests attendees' attire be in cheerful colors. A private family burial will follow. Thank you to all who loved, honored, and celebrated John. His heart would be full and so very grateful.
In honor of John A. Dutra, please make any donations to One Child (http://onechildca.org/), the nonprofit founded by Bernadine Dutra, and the Sisters of the Holy Family (https://holyfamilysisters.org/), with whom he had a life-long relationship and loved immensely.  But most importantly, he would want others to simply take the time to hug their loved ones and cherish the days you have together.
Services
Celebration of Life:
June 17, 2022 2:30 pm - September 29, 2023 4:30 pm
Room: Hall
Add to My Calendar
America/New_York
2022-06-17 14:30:00
2023-09-29 04:30:00
JohnA.DutraCelebration of Life
Celebration of Life
4760 Thornton Ave.,Fremont, CA 94536
Memories Timeline
Guestbook
---