John W. Connolly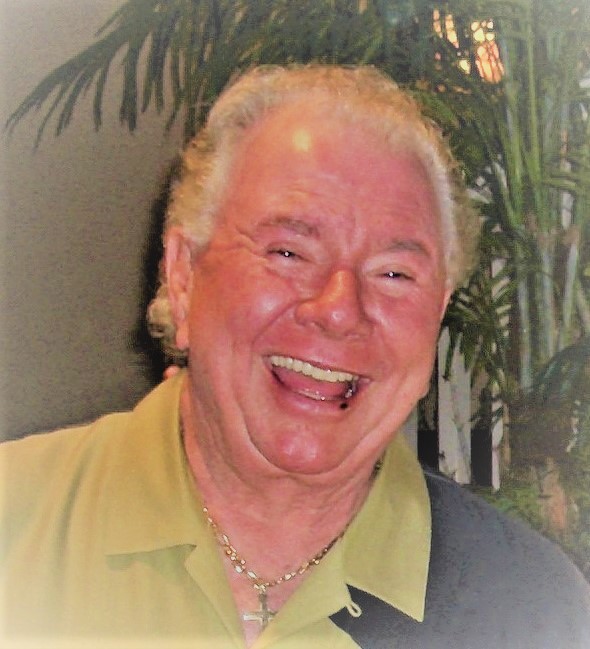 February 21, 1935 ~ September 23, 2021
Born in: Oakland, Ca
Resided in: Pleasanton, Ca
On Thursday, September 23, 2021 John W. Connolly, loving husband and father went to his heavenly home at the age of 86 due to complications from covid.     His wife, Linda, and all four children, all of whom he was so greatly proud of, were right by his side.  His was a strong and joyous life.
John was predeceased by his parents, Walter and Nyla, and his only sibling, brother Don.  He is survived by his loving wife Linda, his four children Janie(Randy), Mike, Steve(Liz), and Tom(Samantha) from his prior marriage to Beverly Ann Bagley.   As well as his grandchildren Danielle, Christopher, Lindsay, Matthew, Cody, Chloe, Jack, Ca$h, and Luke and his great-grandchildren Estelle and Revel.
John was born on February 21, 1935 in Oakland California.   He attended and boarded at Bellarmine College Preparatory, a serious and focused all-male Jesuit preparatory school, which greatly shaped his entire life.  And it just might be where he learned to be the rascal he was too!  He then went to San Jose State and Santa Clara University.   He entered into the family furniture business when he was 21 and remained involved throughout his entire life, active in the Kiwanis and Rotary along the way.     He was in the California National Guard for 8 years as a staff sergeant, military police.
John was passionate about all aspects of life.  In business, he operated Connolly's Furniture, founded Aqua-Guard International, Soil Shield International and a chain of furniture stores called Leather for Less.   He was the biggest cheerleader to his four children, guiding and helping them in all aspects of life.   He was the best man in all three of his sons' weddings.   Back in the day, he moved fast and was on-the-go all the time, moving at the speed of light.   But he had a secret, he invented the afternoon Power Nap.    Wife Linda says 40 years ago is when she learned she could get ready for an event, any event, in 15 minutes if she had to.
For the duration of their 40 years together, John and Linda, were devoted to each other until his final breath.  They resided in the Castlewood neighborhood of Pleasanton.    John was a long-time member of Castlewood Country Club, perhaps the longest tenured member.   He belonged to the Contra Costa Sheriff's Posse and various other horse clubs partaking in many equestrian events throughout Northern California, including the Grand National at the Cow Palace.  He often rode in parades around the Bay Area and felt honored to ride in the Rose Bowl Parade.   The Bota Bagger and Sno*Flake Ski Clubs were a large part of his social life as well as the Dils, a group of friends who play golf, ski, travel and enjoy life together.  His calendar was always full.
He was all that plus he was 'That Guy"!
That Guy who could create a successful business plan on a cocktail napkin!
That Guy who easily maintained several very connected lifelong friendships covering many decades!
That Guy who whenever he entered a room with that twinkle in his eye and that huge, warm smile, was a larger-than-life presence!
That Guy who was known for his parties!  House parties, store parties, ballroom parties, club parties, backyard parties, boat parties, beach parties.   He would insist you always needed 'plenty of ice and good tunes' to have a great party.  He was always entertaining everyone by passionately sharing his never-ending supply of stories, which surely had you laughing!
That Guy who never wanted to miss a social invitation, always enthusiastically exclaiming "I'm there!" upon receiving an invite!
That Guy who truly loved his Raider tailgates, going hand in hand with his love and enjoyment of food and wine, and the pageantry of rolling into the Coliseum with flags a'flying and large magnetic decals on the body of his Raider-mobile!
That Guy who was always ready to enjoy a good, old-fashioned strawberry milkshake from Bob's Burgers!
That Guy, so masculine, yet he loved flowers, both giving them and getting them.  And especially in the garden, where he could pretty much name them all and know how to care for them!
That Guy who loved nature and being outdoors, but who was just as comfortable in a tux!
That Guy who would never hold back a compliment, and greet many of his gal-pals with "Hello Pretty Lady!" which, coincidentally, was his opening line when he first met Linda!
That Guy who embraced his affection for the Speedo swimsuit his entire lifetime!  And while on beach vacations had no hesitation to get a temporary tattoo for the duration of the trip!
That Guy who most thoroughly enjoyed and appreciated the majesty and beauty of a scenic drive, whether to the mountains, through a forest, along the coast or a lake, or through a local or national park!
That Guy who, for a special Church celebration, brought his Palomino Quarter Horse to Sunday Church and rode him down the center aisle!
That Guy who loved and admired horses and dogs, his or anyone's.  He adored his current little pup, chocolate Pomeranian, Bubba Bear.   Absolutely didn't want to go anywhere without him!
John was an avid traveler as he and Linda visited over 45 countries as well as enjoyed multi-State road trips here in the USA while maintaining homes in Castlewood, Lake Tahoe and Discovery Bay.   He enjoyed swimming, skiing, golf, boating, many kinds of fishing, duck and pheasant hunting, fine dining, picnics, entertaining, time spent with family and friends, Sunday morning Church, the Warriors, Raiders, the A's (also the 49'ers and the Giants) and Elvis.   His recognizable black Hummer vehicle and his unique golf cart brought him joy, as did his fairly recent red mobility scooter which enabled him to continue to do long 'walks' in Tahoe, despite some mobility issues.
John's biggest gift was his love for people.  He had the unique ability to connect with anyone, at any time, in any place.  He was a great encourager to all.   Even though he had slowed down in recent years, his mind and spirit and drive remained undeterred.   He even was a matchmaker a time or two.  The butcher, the baker, the candlestick maker, just about everyone in town knew Mr. John.
John was fun, a LOT of fun, and his was a life well-lived.  He led from the heart and always found opportunities to make someone smile.   Whether you knew him as John, Dear, Dad, Gramps, Jace, Jaceman, Mr. John, Big John, he was a man who loved Life, God, Family, Friends and Country.  John's Christian faith was an essential part of his life.  He wore the same cross and chain every single day for the last 35 years, reminding him to keep Jesus close to his heart.
Large of stature, large of heart, larger than life, one-of-a-kind, all who he touched will always carry a little bit of him with them.
The force of John Connolly may have left this earth, but his immeasurable spirit will continue to live on in the hearts of all those who knew him.
This great man will be greatly missed.
Services are pending.  In lieu of flowers, the family is encouraging everyone to go live a kind, sharing and loving life, and to remember if given the chance, to always pay it forward.   And that donations be sent to anyone in need.
Online version available at www.BergePappasSmith.com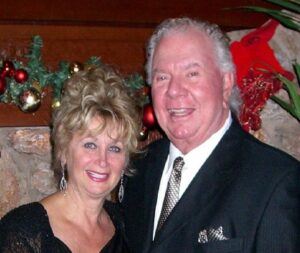 Memories Timeline
Guestbook
---