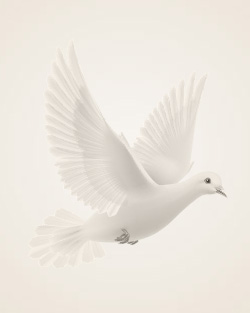 Born in: Lubbock , Texas
Resided in: ,
"C K C H S"
29 Apr 1959 to 30 Aug 2021 "Cynthia let go of us tonight at three minutes after nine."
That's the way many of us learned of the passing of a sweet, lovely, accomplished soul.  Musician, calligrapher, gemologist, dabbler in high cuisine, and "philosopher arrant", Cynthia had a startling ability to "hold court", attracting individuals of formidable intellect and rich culture into her charmed circle, many of whom surrounded her bed in her final months and engaged in impromptu salons to discuss topics ranging from Neoplatonism and religious mysticism to poetry and ukuleles.
Cynthia Kay Catherine Hobgood was born and raised in Lubbock, Texas, to Wesley and Kaye Hobgood.  A bright child with a love of books, she studied Latin, participated in Girl Scouts and volunteered for Muscular Dystrophy camp, and sang in church and school choirs.
After graduation from Coronado High School,  she attended St John's College in Santa Fe, New Mexico, known for its unusual and challenging undergraduate curriculum based on Great Books, ancient Greek, and classical science and mathematics.  Attending 1977-1980, she graduated from St John's in 1989, writing her senior thesis on Hegel's idea of gratitude.  While at St. John's she sang with the Chorus of Santa Fe and became an avid Roman Catholic, finding joy in her faith through the end of her life.
From 1986-88, Cynthia lived in Albuquerque and sang with the New Mexico Symphony Orchestra Chorus under the direction of Roger Malone while polishing her skills as a professional calligrapher.  Finishing up her work at St. John's in 1989, she and cats, Harris and Chaucer, drove to San Francisco to build a new life, working for such companies as Harris Farinon, The J. Peterman Company, and Crabtree & Evelyn.  She found enormous pleasure in singing for the San Francisco Symphony Chorus, including Grammy award-winning performances, and volunteered for KALW's West Coast Live with Sedge Thomson, where her skill at engaging and preparing the guests found ample expression and led to life-long friendships.
In 1996 Cynthia met Bay Area musician and ukulele master Steven Strauss, and they married the following year.  In many ways they were opposites: she was symphony chorus, he was upright bass and ukulele.  She sought an impeccable presentation, he was relaxed and informal.  But both were born scary-smart, with limitless curiosity and a drive to create.  Intellectually, they could keep up with and understand each other as few could.
Cynthia was a woman of storied talents and enthusiasms:  music, calligraphy, sewing, singing, J. Peterman, Oscar Wilde, Orff's Carmina Burana, Faure's Requiem, crafting jewelry, making paper, repairing her car or vacuum cleaner.  She gave the impression she could do anything she wanted, and she did.
In 2004, Cynthia was diagnosed with Multiple Sclerosis, though she had experienced severe health issues on and off for many years.  Life changed in a day.  She became "disabled" and could no longer drive or walk without help.  Most of her time was spent in bed or in a wheelchair, but her desire to grow and learn and contribute to the lives of those she loved was undiminished over the ensuing 17 years.
In May 2021, she was diagnosed with advanced abdominal cancer and moved to private hospice.  It was in this room that she entered what turned out to be one of the most rich and inspiring periods of her life, "holding court" with an unending string of visitors and phone calls including friends she had not heard from in decades. Toward the end, her visitors included beings from on high.  In the company of Steven and her Mom and Dad, she reported hearing a sound of angels singing.  A short time later she slipped into a coma.
Cynthia is survived by her husband Steven Strauss and their cat Geoffrey, her parents, Wesley and Kaye Hobgood of Lubbock, her brother, Mark, of [Cushing, TX], two nephews, aunts and uncles, and  many cousins, as well as by her sister-in-law Christine Emerson and husband Mark Moulton, a long-time friend of Cynthia's since the 1980s.
Cynthia was cremated.  Her ashes will be interred at St. Dominic's Catholic Church in San Francisco, CA.
A memorial service will be held in Oakland, CA, Ocotober 10th, and also at Second Baptist Church in Lubbock, TX, October 16th..
Memories Timeline
Guestbook
Sign the Guestbook, Light a Candle