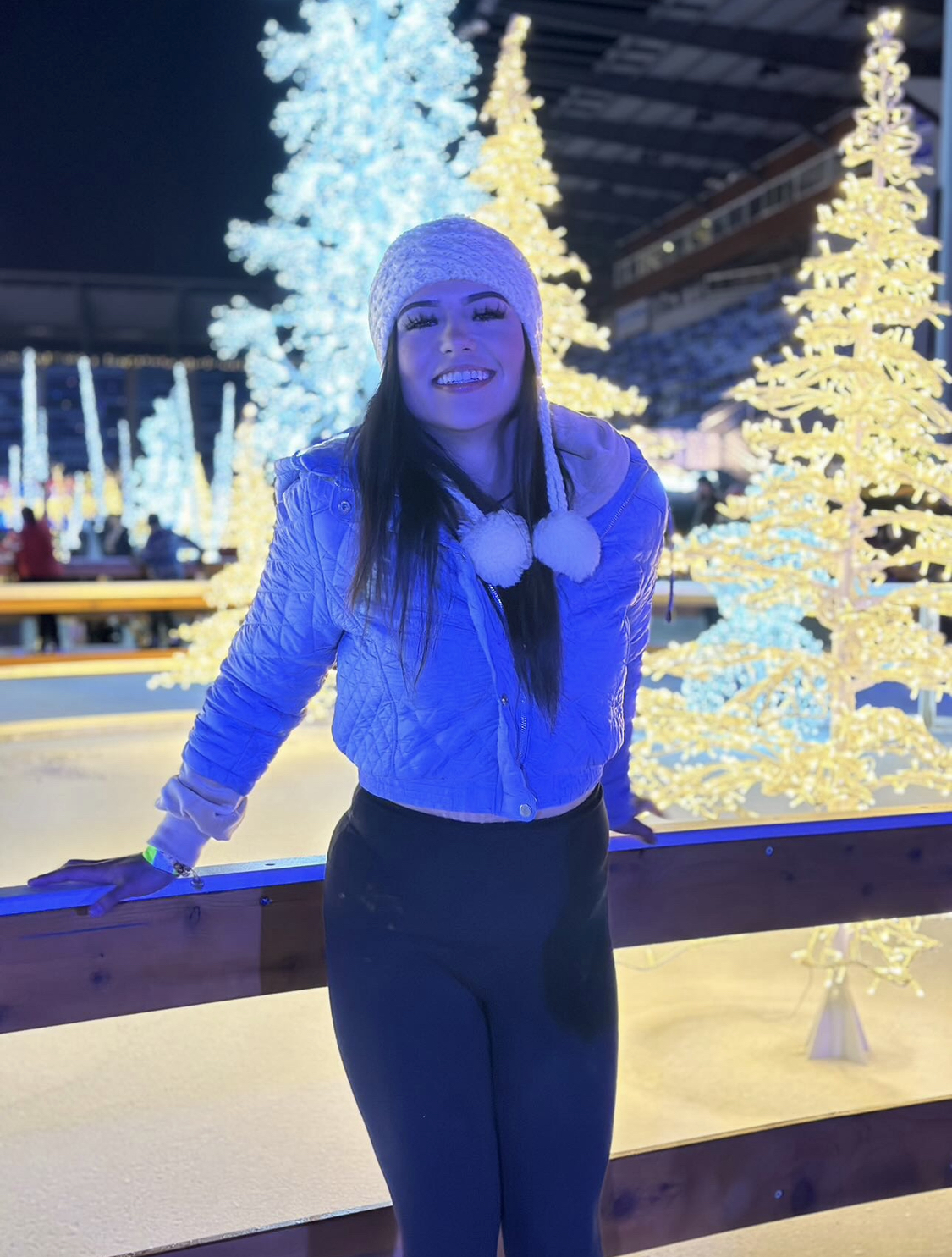 June 27, 2002 ~ January 12, 2023
Born in: Berkeley, California
Resided in: Fremont, California
Diamond "Ki'iLani" Marcy Marcela Kamehaiku-Sysco named Gently by a Dream by Mom. In the dream Son was playing with daughter calling out "Ruby Diamond..". Diamond became her first name of the Finest and hardest element here in Earth. Ki'iLani means in Hawaiian image of Heaven. Both Marcy and Marcela are here Aunties of strength and loyalty to OHANA! Kamehaiku is her Great Grandmothers name and Sysco shared by her belated father Rhon Victor Hargraves-Sysco that he left behind this beautiful Angel… And now together they sit in Heaven…
Diamond as she chose to go by in her adult years because many would mispronounce her Hawaiian name or only call her Ki. And she knew that Hawaiian names one must be addressed by the full name not nicknames… Ki was only part of her name soo Diamond evolved… The Legend.
Diamond lived an extraordinary life by her spirit and Drive to be kind to all whom she met. Diamonds background started at a young age. She always wanted to learn how to do things for herself. Excellent crafter and artist. Brilliant in problem-solving and making sure everything was good and right! She worked in the Kid Zone at a local church where she learned many facets of the administrative, sound and leadership. Diamond gave her all. She never left a task undone; she'd try her hardest. And sometimes when things were overwhelming and those little anxiety bunnies that would interrupt her focus. She knew she needed a break to find herself. A time to discover who she was and to fill up her love meter… Diamond graduated from COIL Center of Independent Learning where her favorite teacher Wayne mentored her. She received her Diploma in 2020 right in the middle of Covid soo her class did not get to walk the stage to be presented their diplomas. Diamond was very disappointed with this… however her family made sure her moment was celebrated tremendously! She went on to become one of the youngest PA's at Amazon OAK 5 located in Newark. She went above and beyond her duties by surrounding her peers and coworkers with "LOVE." She showed them with cheers, gifts, and Team Spirit. Many of her coworkers have made it known what diamond meant to them… in their stories of laughter with Diamond. One Co- Worker said he would treasure the gift she gave him! There are pictures of her in grinch pajamas with her Team all grinning ear to ear. She was always the first to go in and the last to come out!
Diamond was one of a kind, a badass, a BORN LEADER… she created a life that she could thrive in and welcomed in all the hurt because she said," One day I'll understand why things happen to me and by then I'll be stronger Mom!" She feared nothing! She learned how to cope under pressure and how to veer away from those who didn't deserve her presence. She made herself boundaries.
One of her greatest gifts was to see people's goodness even if they were bullies, Mean or selfish… she didn't care. She still showed them LOVE and even more soo because she knew they were hurting deep inside..SHE WAS VERY PERSISTENT!
Diamond's Legacy was the 5 Ls: LIVE, LOVE, LAUGH, LEARN AND LEAVE BEHIND A LEGACY!
Her Hawaiian-ness shined through her petite stature. She graced the earth with soo much Aloha and care for the betterment of humankind! She was very kind, giving and self-less! There wasn't a day that she didn't ask if the family needed something… She would go the extra mile for her OHANA!
Her Dad Joseph "hanai" Diamond and from day one and the two of them were inseparable… they had each other for 18 ½ years …her Dad loves her to no end. Always looking out for her and protecting her! Her older brother jacks was a huge influence on her and like a sister didn't listen…But big brother was always there when she needed him. Plus he has all her nieces and nephews… soo big brother knew she'd be back! Her older sister Shayla was someone Ki'iLani looked up to. ShAyla tough has a loving and huge heart and always let her sister be first, lead, and was always there supporting her.. ShAyla showed Ki'iLani te truest sense of sisterly love.. Diamond's leadership would dominate Shayla sometimes and we'd be like do something and ShAyla with such grace would say, "It's okay!" I'm good if she's good!" And the three together would laugh and laugh and laugh… they were a set of siblings that have an unbreakable bond forever!
Diamond has a love for her nieces and nephews like no other. Always making sure she attended as many events and functions for them. Sharing in laughter, playtime and of course endless love… they will miss out on so many more years that could of been. Yet we know her spirit dwells in their souls for an eternity.
Diamond Ki'iLani is survived by her mother Chasity Sisco-Martinez, Dad Joseph Martinez, her sister ShAyla Lopes, Brother in law Kalealani Lopes,  Brother Jack Sisco, her Sister in Law Anushka Gill, their daughter "Penelope," Ki'iLani's other two nephews Jayden, Genesis and niece Skye Lani, Ki'iLani's Uncle Kamuela Mario Jacobs, Grandmother Paulette Ka'ala and Grandfather William Roberson and all her Aunties, Uncles, cousins here in California through East Coast Family to her Hawaiian Ohana in Kailua-Kona and surrounding islands.
Diamond loved all of her Grandparents the ones here on earth and the ones she's seated with n Heaven and they all express great admiration and love for her preciousness!!!
Diamond will always be a true heart for the game of softball and can now hit home runs in Heaven!! Playing against the Angels and all who are up for a challenge.
May she continue to Hula in the light she danced so gracefully here on earth with her ancestors now…
I leave with you all this:
LOVE ALL
LOVE YOURSELF
LOVE
… for Diamond's World will live on forever!
Long Live Diamond
In Jesus Sweet Name
My Beautiful Daughter, I am so proud of you. You are perfect to me in every way. I miss you tremendously and you will always be in my heart… I only say FAREWELL…
A hui Hou
Malama Pono
Aloha – Mommy
Services
Add to My Calendar
America/New_York
2023-01-27 09:00:00
2023-06-03 11:00:00
Diamond Ki' ilani Kamehaiku-Sysco Visitation
Visitation
40842 Fremont Blvd.,Fremont, CA 94538
Funeral Service: January 27, 2023 11:00 am - June 3, 2023 12:00 pm
Berge Papas Smith Chapel of the Angels
40842 Fremont Blvd.
Fremont, CA 94538
510-656-1226
https://www.bergepappassmith.com
Room: Garden Chapel
Add to My Calendar
America/New_York
2023-01-27 11:00:00
2023-06-03 12:00:00
Diamond Ki' ilani Kamehaiku-Sysco Funeral Service
Funeral Service
40842 Fremont Blvd.,Fremont, CA 94538
Add to My Calendar
America/New_York
2023-01-27 12:00:00
2023-06-03 03:00:00
Diamond Ki' ilani Kamehaiku-Sysco Reception
Reception
40842 Fremont Blvd.,Fremont, CA 94538
Memories Timeline
Guestbook
Sign the Guestbook, Light a Candle