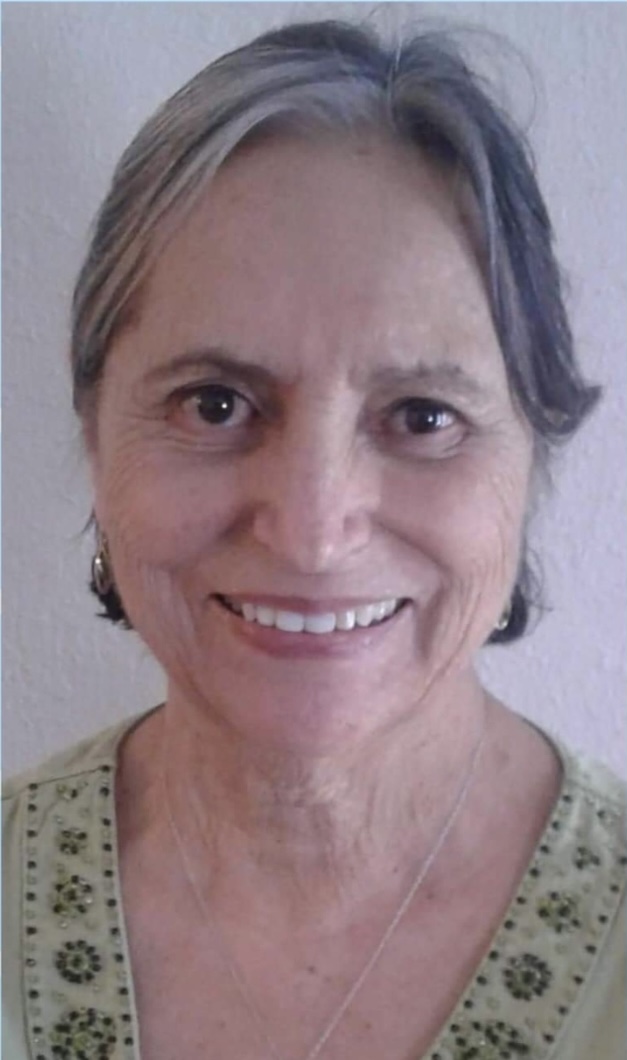 June 6, 1944 ~ April 24, 2022
Born in: Torrance, California
Resided in: Newark, California
On April 24th, 2022, Estella Marie Ruibal, wife, mother, daughter, mother-in-law to Mario and Maggie, sister, sister-in-law, daughter-in-law, grandmother, great-grandmother, aunt, nina, cousin, comadre, and friend to many, was freed from her pain and suffering, leaving this existence for a new one. Estella, aka Stella, was born on June 6th, 1944, to Anastacio and Elosia Trujillo in Torrance, California. At the time, her family had recently left their home in Mora, New Mexico, all nine kids (Stella in her mommy's tummy) piled up in a car to new beginnings in Southern California. Stella was the baby of 10 children. She grew up in the beach towns of Redondo, and Hermosa. She went to the area schools and graduated from Redondo Union High School in 1962. She worked various jobs after that.
In 1966, is when she met the love of her life, Pete. Pete was friends with her cousin Sam, who had invited her to a party that Pete was having and according to him, it was love at first sight when they met there. They got married on June 1st, 1968, at Our Lady of Guadalupe Church in Hermosa. A year later they welcomed their first son, Fred, in August of 1969 and then welcomed their 2nd son John in 1971. In 1973 Pete had job and school opportunities, working at Sears in Hayward, and pursuing education at Laney College in Oakland. Because of this, the young family left Southern California and moved to the San Francisco Bay area to start a new life. They first settled in Hayward, but then moved to Newark in 1974. In 1975 they welcomed their one and only daughter Gina. Stella worked a few jobs here and there, but for the most part was a stay-at-home mom when her children were going to school. From this point on, she lived her life, meeting friends, cultivating friendships, and having many adventures like going Europe, Washington DC, the Grand Canyon, cruises, just to name a few. Her greatest adventure is when she became a grandma to Anthony, Marina, Amilio, Mateo, and great grandma to Amara and Ayla. She had "bonus" grandchildren in Bernadette, Paulina, Savanah, Adrian, Aric, Cristian, Michelle, David and their sons.
Stella battled illness for several years, but you would have never known because of her strong demeanor and determination not to worry her family of her struggles. Stella was a woman of beauty, strength, and class. She was fun, honest, sassy, brave and strong. She loved going to bingo with Pete, where she met a lot of people who became good friends with her. She especially liked to root the Warriors on, if not Stephan Curry! Every morning, Pete would give her the daily word puzzle from the newspaper, where she worked on it until it was solved.
The day she went home to the Lord, her family did not say goodbye to her, but see you later. She is now at peace in a place that transcends time and space.  She had mentioned that she wanted to come back as a hummingbird. So, if you ever happen to see one, say "Hi Stella," just in case. Her family will dearly miss her, but their love for her will never go away and will grow stronger. She is survived by her brother Carlos and preceded in death by her parents, siblings Margaret, Tillie, Ted, Ralphie, Philip, Leroy, Manuel, Pete, and many family members and friends that she loved dearly.
Services
Memorial Service: May 11, 2022 10:30 am - 11:30 am
St. Edwards Catholic Church
5788 Thornton Ave.
Newark, CA 94560
510-797-0241

Room: Church
Add to My Calendar
America/New_York
2022-05-11 10:30:00
2022-12-09 11:30:00
Estella M. Ruibal Memorial Service
Memorial Service
5788 Thornton Ave.,Newark, CA 94560
Reception: May 11, 2022 1:00 pm - 3:00 pm
Newark Pavilion
6430 Thornton Ave.
Newark, CA 94587


Room: Hall #4
Add to My Calendar
America/New_York
2022-05-11 13:00:00
2022-12-09 03:00:00
Estella M. Ruibal Reception
Reception
6430 Thornton Ave.,Newark, CA 94587
Memories Timeline
Guestbook
Sign the Guestbook, Light a Candle