Gorgonia Anong Malinao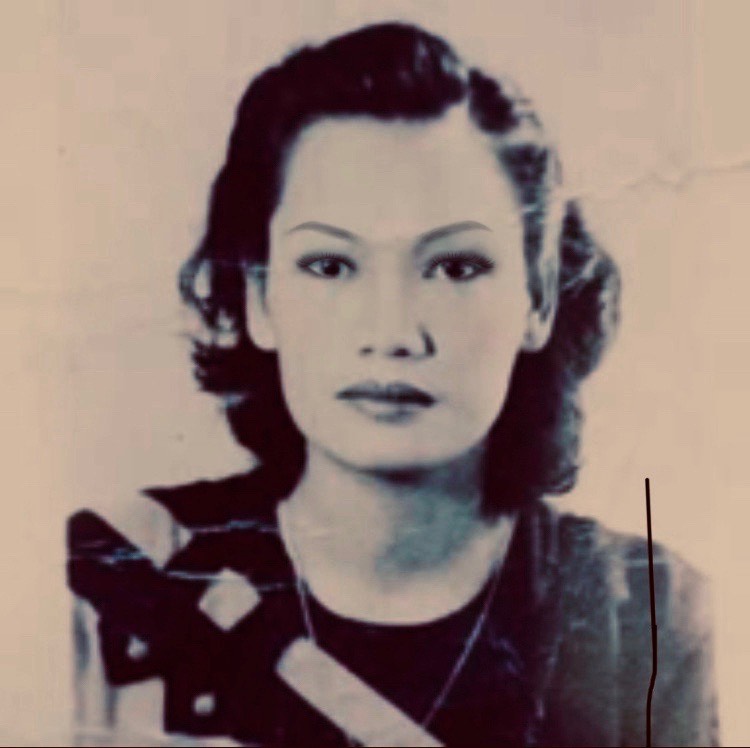 August 16, 1921 ~ November 9, 2019

Resided in: Fremont, CA
Gorgonia Malinao is the daughter of Basilio and Agatona and is known to many as Gony, Mama Gonyang or Lula. Her dad owned 10 fishing boats and she grew up by the shores of Cadiz Negros Occidental.
In her teens she moved to live with her Uncle, Santiago, a soldier with the US Army, at the army base. She enjoyed watching movies there and worked at an ice cream shop. She loved playing softball and was a member of the softball league. She and her bestie Mama Yaning would ride their racer bicycles many miles as far as they could ride on adventures and take the train home. Her older brother Leopoldo and younger brother Nini also became US soldiers.
For a brief period, she also live with her other Uncle Demetrio, who ran a mining company in Benguet. There she became a beauty queen and won the title Miss Benguet. Her friend Restituto followed her there and proposed.
She married Restituto Malinao when she was 19 years old and they moved back to live at the US Army base.  She was also close to her first cousins who were like sisters to her– Mama Darling, Mama Tansing, Mama Tanting, Mama Gloring, Mama Yaning and Mama Pansay. They are now having a big party in heaven. She has one daughter Elvira. She raised her as a single Mom after WWII. She also raised three grandkids Jerome, Michelle, and Franz. She also got to meet three great grandkids Aden, Cohen and Liam. She loves hanging out with Jerome's wife Theresa ever since the two became a couple in 1991 joining them in parties and gatherings with friends both in the Philippines and in California. Michelle and her husband Jacob looked after Lula at their house in Fremont. Franz and his wife Sheryl would visit Lula with their son Liam.
She owned several businesses like stereo and poultry, but gave all this up when she became a Christian in 1954. She attended Assemblies of God church since then and shared her Christian faith with her family and friends. She started a bible study in the 1990's and led a lot of people to become Christians. She immigrated to America in 1999. She explored and enjoyed this new place with family. Her favorite place is Monterey CA.
She is also known as ninja grandma having fought off four burglars in Hayward when she was 87 years old. She broke two femurs when she was 93 and survived. She was able to walk and dance up to age 98.
No matter how difficult the situation, she always had a great sense of humor, strength, calm, leadership, and the most beautiful smile. She is loved by her family and friends.
Psalm 23
The Lord is my shepherd, I shall not be in want.
He makes me lie down in green pastures,
He leads me beside quiet waters,
He restores my soul.
He guides me in paths of righteousness
for his name's sake.
Even though I walk
Through the valley of the shadow of death,
I will fear no evil,
For you are with me;
Your rod and your staff,
They comfort me.
You prepare a table before me
In the presence of my enemies.
You anoint my head with oil;
My cup overflows.
Surely goodness and love will follow me
All the days of my life,
And I will dwell in the house of the Lord
Forever.
John 3:16
For God so loved the world that he gave his one and only Son, that whoever believes in him shall not perish but have eternal life.
1 John 4:18
There is no fear in love. But perfect love drives out fear,.."
Romans 8:38
For I am convinced that neither death nor life, neither angels nor demons, neither the present nor the future, nor any powers, neither height nor depth, nor anything else in all creation, will be able to separate us from the love of God that is in Christ Jesus our Lord.
Services
Add to My Calendar
America/New_York
2019-11-17 12:00:00
2023-09-21 04:00:00
GorgoniaAnongMalinaoVisitation
Visitation
40842 Fremont Blvd.,Freemont, CA 94538
Add to My Calendar
America/New_York
2019-11-17 14:00:00
2023-09-21 03:00:00
GorgoniaAnongMalinaoFuneral Service
Funeral Service
40842 Fremont Blvd.,Freemont, CA 94538
Graveside Service:
December 3, 2019 1:30 pm - September 21, 2023 2:30 pm
Room: -
Sacramento Valley National Cemetery
5810 Midway Rd
Dixon, CA 95620
707-693-2460

Add to My Calendar
America/New_York
2019-12-03 13:30:00
2023-09-21 02:30:00
GorgoniaAnongMalinaoGraveside Service
Graveside Service
5810 Midway Rd,Dixon, CA 95620
Memories Timeline
Photo Gallery
---