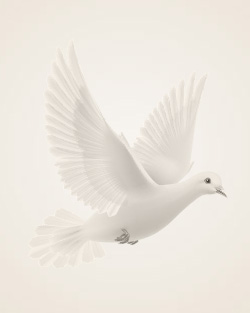 April 22, 1931 ~ December 15, 2021
Born in: Guanajuato, Mexico
Resided in: San Jose, California
Jesus Rodriguez Buzo, 90, of San Jose, California, passed peacefully on Wednesday the 15th day of December 2021.  Jesus was known by those close to him as "Jessie" or "JB."  Jesus passed peacefully at his son and daughter-in-law's (Fred and Laura Buzo) home surrounded by his wife, children, and grandchildren.
He is survived by his wife of 65 years, Nellie.  He is survived by his children, Socorro Rodriguez, Rachel Arteaga, Bernie Rodriguez, Jesse Rodriguez, Fred Buzo, and Waldina Valencia.  He is survived by his grandchildren, Rosbelina Buzo Ward, Denise Buzo Rodriguez, Elyana Buzo Rodriguez, Aaron Rodriguez, Tyson Rodriguez, Nikolas Rodriguez, Tolentino Buzo, Zoie Valencia, Aidan Buzo, Natalia Buzo and Miguel Valencia.  He is also survived by 6 great-grandchildren.  He was preceded in death by his first grandchild, Juan Lorenzana (1973 – 2016); his father, Jesus Buzo (approx. 1900 – 1936); his mother, Raquel Rodriguez Ortega (1909 – 1989), and by his brothers Albino and Jesus Buzo (deaths approx. between 1933 – 1939).
Jesus was born on April 22, 1931 to Raquel Rodriguez and Jesus Buzo in the village of La Cañada de Caracheo, Cortazar, Guanajuato, Mexico.  Jesus was the eldest of three boys.  By the time Jesus reached the age of 8, he lost his father and both brothers.
In the late 1940s, Jesus joined the Bracero Program and began his life in the US.  His first stop was Jackson, Mississippi.  He then moved from state to state to meet the labor needs of the agricultural industry. The work was difficult and the conditions were downright deplorable, but he persevered and worked hard to make a life for himself here. He became fluent in English and taught himself math skills that would make anyone believe that he had graduated high school (though he only had a 2nd-grade education). In the 50s, he met the love of his life at a dance being held at the San Jose Civic Auditorium (where Perez Prado and his Orchestra were performing).  Jesus said that at first, Nellie rejected his offer to dance, but he persisted, asking her two more times that night before she finally said yes – a fateful yes that led to a 65-year marriage filled with the truest of love. In time, they began a family and Jesus worked to make sure they were always taken care of.
Jesus left fieldwork behind, working for 10 years at General Motors in Fremont, before eventually starting his own trucking business. He was in the trucking business for 30 years.  He proudly became an American Citizen in 1992.  Relishing in his civic duty as a citizen, he never missed an election in 30 years.
After serious health issues, Nellie pleaded with Jesus to retire.  He reluctantly retired at age 75.  He spent the majority of his remaining 15 years living peacefully in San Diego, with his wife and close to their baby daughter's family.  He doted on his wife and his youngest daughter's family until the effects of Alzheimer's began to set in.  Even with advanced Alzheimer's, he neither forgot the village from which he came nor the first time he met Nellie all those years ago.
Throughout his life's hardships, the death of his father and brothers by age 8, back-breaking work as an immigrant, congestive heart failure, laryngeal and skin cancer, sudden advanced Alzheimer's, Jesus remained the most jovial and content human you'd ever want to meet. You would never know the hardship he had been through because he was just so happy to be where he was, here and now, surrounded by the family and pets that he adored and listening to his beloved Rock n' Roll.
The family will be holding a viewing and celebration of life on Tuesday, December 28, 2021.  The viewing will start at 10:00 am and the celebration of life memorial service will start at 11:00 am.  The viewing and memorial service will be held at Berge Pappas Smith; Chapel of the Angels, 40842 Fremont Boulevard Fremont, CA 94538.  Following the services, the family would like to invite guests to a luncheon at a location to be announced following the services.
Burial to follow on December 29 at Noon at the Irvington Memorial Cemetery in Fremont, CA.  Jesus will be laid to rest alongside his father-in-law, Jose Alfredo Rodelo (1916 – 1977), and his son-in-law, John D. Arteaga (1957 – 2021).
In lieu of flowers, please consider a donation in Jesus' honor to JW House in Santa Clara or the ASPCA.
Services
Add to My Calendar
America/New_York
2021-12-28 10:00:00
2022-01-21 12:00:00
Jesus Rodriguez Buzo Funeral Service
Funeral Service
40842 Fremont Blvd.,Fremont, CA 94538
Burial: December 21, 2021 2:00 pm - 3:00 pm
Irvington Memorial Cemetery
41001 Chapel Way
Fremont, CA 94538
510-656-5800

Room: Graveside
Add to My Calendar
America/New_York
2021-12-21 14:00:00
2022-01-21 03:00:00
Jesus Rodriguez Buzo Burial
Burial
41001 Chapel Way,Fremont, CA 94538
Memories Timeline
Sign the Guestbook, Light a Candle