Jose Luis Navarro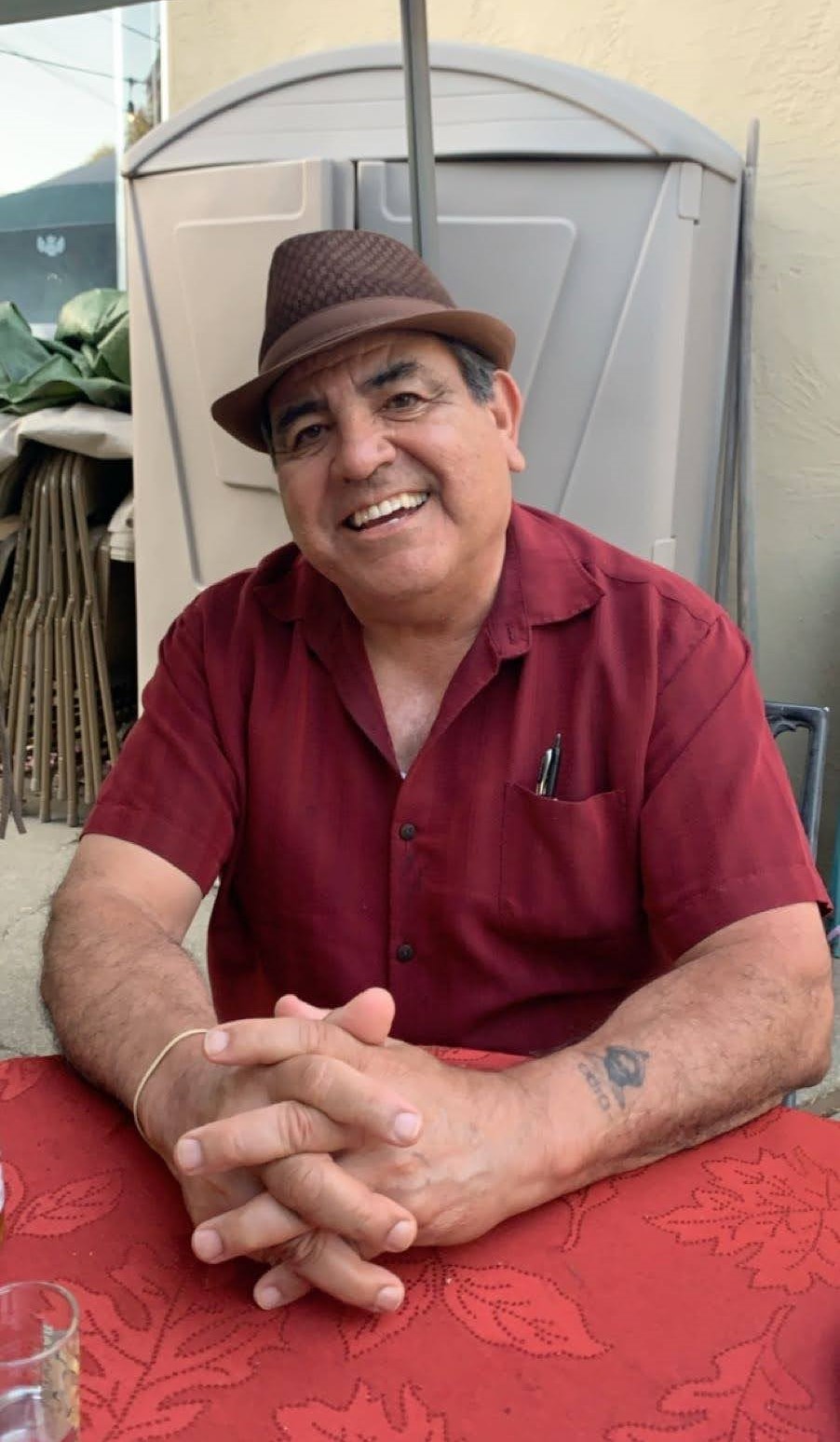 February 21, 1955 ~ August 23, 2022
Born in: El Centro, California
Resided in: Corcoran, California
Jose Luis Navarro was born in El Centro, California on February 21, 1955 to Cruz Rosales and Jesus Navarro. He was the 3rd of eight children, 5 boys, and 3 girls. He was lovingly called "Pepe".
He graduated from Calexico High School Class of '73. In his early twenties, he moved to San Jose, California, and started a family. There he raised his 2 daughters Milly and Jamie whom he loved with all his heart. He worked at the non-profit: Hope Rehabilitation Services for several years where he worked with disabled adults.
After his divorce, Jose relocated to Stevinson with his sister Leonore and brother-in-law Dennis Pierre. He then continued his education, until an opportunity in Corcoran, California came about. There he resided and was employed with California State Prison, Corcoran for the last 25 years where he worked as a health records technician.  He built his community of friends in Corcoran and expressed his devoted faith in God at the Fountain of Life Church for many years. He enjoyed a peaceful life of friends, family, and faith until his untimely passing.
Jose loved music, and was often karaoking his favorite tunes, or boogying on the dance floor. He was great at basketball and even in his later years, he could still ball a good game. Jose also loved animals and animals loved him. He often fed and took in strays. He was the absolute best father and grandfather to his granddaughters, always making time for them and showering them with love. Jose made everyone laugh and always had a smile on his face. He embraced everyone and his love for life and positivity are what made him such a wonderful person to be around.
Jose went home to his Lord on August 23, 2022. He was embraced by his mother Cruz, his father Jesus, and his brother Jesus.
Jose is survived by his two beloved daughters, Milly Navarro-Guel and Alicia Jamie Navarro-Pena. His dear son-in-laws Juan Guel, Jr and Rey Pena, Jr. His precious granddaughters, Alexis Cota, Gabrielle Garza, Nevaeh Pena, Desiree Pena, and Alayna "Cruzita" Pena who all reside in Fremont, California. As well as his cherished siblings, Antonio Navarro of Calexico, Lily Romero of Calexico, Arturo Aguilar of San Diego, Adrian Aguilar of Arcata, Leonor Pierre of Stevinson, Kika Pellegrin of Livermore, along with several nieces, and nephews.
"There are no goodbyes. Wherever you'll be, you'll be in my heart."
-Gandhi
A visitation will be held on Thursday, Sept. 1st from 4-8 PM and services will be on Friday, Sept. 2nd from 10:30 AM to 12 PM at Berge Pappas Smith Chapel of the Angels located at 40842 Fremont Boulevard, Fremont, CA 94538. Followed by burial at 12:30 PM, at Irvington Memorial Cemetery at 41001 Chapel Way, Fremont, CA 94538.
There will be a Celebration of Life reception at 2:00 pm at Massimo's Restaurant located at 5200 Mowry Ave., Fremont, CA 94538.
Our family has been overwhelmed with an outpouring of love following the unexpected death of our beloved father. Many of you have asked how you can help our family during this difficult time. One way you can help is to continue to pray for peace for me and my sister, and the rest of the family. In addition, if you wish to make a monetary contribution, we ask that you contribute to the funeral fund so that we can lay our father to rest in the manner he requested.
Please see payment info below.
Venmo: @Milly-Navarro
Paypal:@millyn13
Cash App: $Millhouse13
Services
Add to My Calendar
America/New_York
2022-09-01 16:00:00
2023-09-22 08:00:00
JoseLuisNavarroVisitation
Visitation
40842 Fremont Blvd.,Fremont, CA 94538
Add to My Calendar
America/New_York
2022-09-02 10:30:00
2023-09-22 12:00:00
JoseLuisNavarroFuneral Service
Funeral Service
40842 Fremont Blvd.,Fremont, CA 94538
Burial:
September 2, 2022 12:30 pm - September 22, 2023 1:30 pm
Room: Graveside
Irvington Memorial Cemetery
41001 Chapel Way
Fremont, CA 94538
510-656-5800

Add to My Calendar
America/New_York
2022-09-02 12:30:00
2023-09-22 01:30:00
JoseLuisNavarroBurial
Burial
41001 Chapel Way,Fremont, CA 94538
Memories Timeline
Photo Gallery
Guestbook
---