Jose "Maverick" de Jesus Hernandez III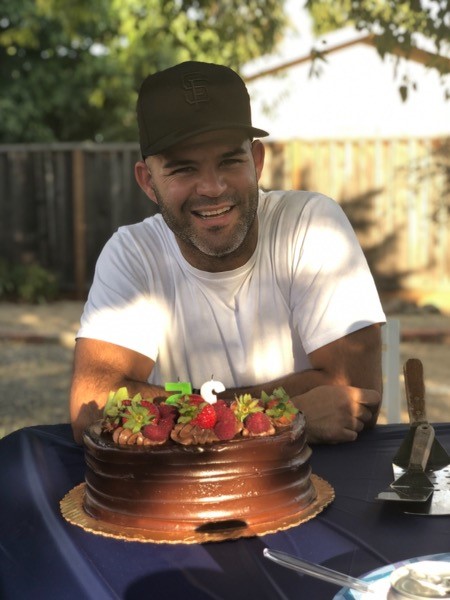 August 12, 1985 ~ May 26, 2021
Born in: Fairfield, California
Resided in: Dublin, California
Jose de Jesus Hernandez III, age 35 of Dublin, California, taken too soon, May 26, 2021.
Always loved, forever missed, but never forgotten Jose de Jesus Hernández III was born in Fairfield, California, the adored son of and raised by Karrey Benbow and Jose de Jesus Hernandez II, step-mother Tammy Hernandez and step-father Roy Benbow.
Jose became an exceptional young man growing up in the East Bay, graduating from Valley Christian School in Dublin, California, surrounded by family and friends.  Jose loved our lord Jesus Christ, blossoming Christian faith. He nurtured a lifelong passion for all things technical and mechanical. Jose ably combined his passions and inquisitive mind, eventually connecting with other enthusiast in the motorcycle and car world. He was an avid rider (Member, Ducati Midnight Club), driver, and builder of high-performance machines. Able to, design it, build it, repair it and "SEND IT".  Spreading his mechanical knowledge, he was known for his relentless willingness to help others throughout his large and trusted community of friends, and anyone who needed a helping hand. His nine-year career at the VTA, was another example of his brilliant mind, as he left a legacy of high work ethic, and innovative tools he created to improve rail system maintenance. His zest for a life well lived extended over many interests from flying drones, 3D printing, playing and coaching soccer, wake boarding to snowboarding, playing guitar to videography, leading worship in church, the joy of a sunset, and the rise of a new day.
Jose was survived by his mother, Karrey Benbow and step-father Roy Benbow, of San Ramon, CA, father, Jose de Jesus Hernandez II and step-mother Tammy Hernandez, of Fremont, CA.
He is also survived by his sisters Tanya Hernández of Mendocino, CA, and Eva Hernandez of Fremont, CA. Grandparents, Jose de Jesus Hernandez I of Mexico City, Mexico, Maria Elena Munoz of Arándas, Mexico, Karl J. Albert (papa), of Grants Pass, OR and Earl DeCaccia, of Fremont, CA. His step sisters Jennifer Gutierrez (Phillip) of Tracy CA, and Serena Mcteer (Justin) of Glendora, CA. He will be forever loved by his nieces and nephews Ethan Foster, Elijah Hernandez, Maya Gutierrez, Phillip Gutierrez, Kaylie Mcteer, Justin Mcteer and Tyler Mcteer. His memory and goodness will forever dwell in the hearts of his many uncles, aunts and cousins here in California and Mexico.
He will remain in the hearts of so many friends in the community and fellow co-workers in the VTA who lost so much that terrible day. The family grieves for their loss as well.
Jose was preceded in passing by his sister Maria Hernandez, grandmother Peggy Ann Albert, and grandmother Maria DeCaccia.
A visitation will be held on Wednesday June 9, 2021 from 1:00 to 5:00 PM at Berge Pappas Smith Chapel of the Angels, 40842 Fremont blvd., Fremont, CA 94538.
Please join the family June 19th, 2021, at 1:00 in the afternoon as they gather to celebrate the joy of loving and having Jose de Jesus Hernandez III in their lives.
Three Crosses Church
20600 John Drive
Castro Valley, CA 94546
Memories Timeline
Guestbook
---