Kranti Mandal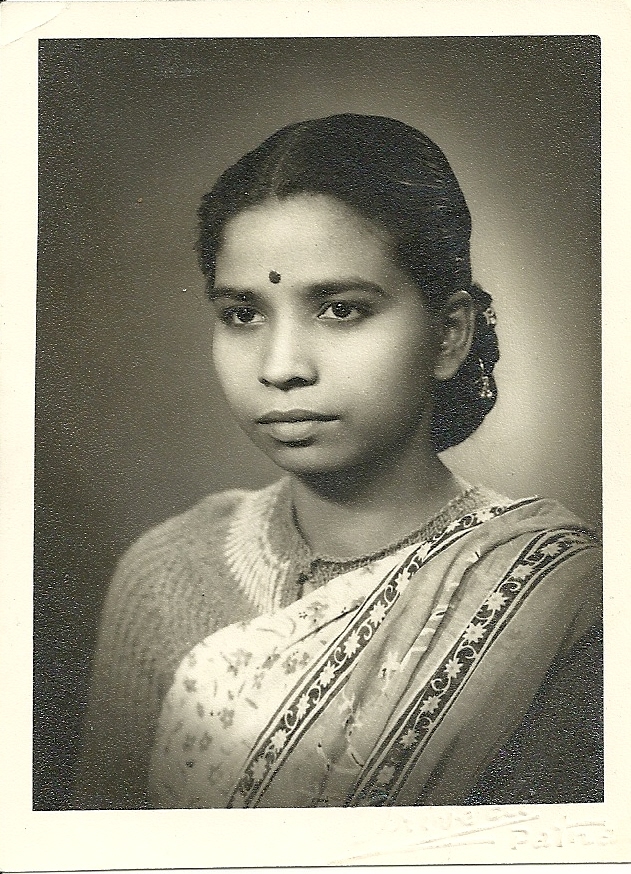 March 10, 1933 ~ October 11, 2023
Born in: Babanbigha Mungar District, Bihar, India
Resided in: Fremont, California
With profound grief, we announce that our beloved mummy (Grandma) Kranti Mandal passed away peacefully at 1:40 am on Wednesday, October 11, 2023 surrounded by family. Grandma Kranti was so loved by her family and everyone who knew her, and she will be missed dearly; but she is now re-joined with her husband, Grandpa Sita Ram Mandal who passed away earlier this year.
She is survived by her daughters Anita Kumar and Smita Kumar; sons Pramathesh Kumar and Rajesh Kumar; grandchildren Matthew Kumar-Montei, Alex Kumar, Uma Kumar-Montei, Megan Kumar-Omelian, Asha Kumar-Omelian, Ami Kumar, and Anupama Kumar; sons-in-law, Eric Montei and Eric Omelian; and daughters-in-law Celeste Kumar and Nirmita Kumar. She is missed dearly by her cherished brother Mayukh Dhar Virnave (Bowa Mamu and Chitrita Mami), Bacchi Mausi, Gita Mami, and many close cousins, nephews, and nieces. She was preceded in death by her loving husband Sita Ram Mandal and beloved son Amaresh Kumar.
She was born on March 10, 1933 in Babanbigha, Munger District, Bihar, India. Grandma Kranti's family soon moved to a bigger railway town called Sahibgang in Jharkhand, India where she met the love of her life, Grandpa Mandal, when he fortuitously tutored her in math one year. Grandma Kranti then received her Bachelor of Arts degree from Patna University, followed by a Diploma in Education. She worked as a teacher at an all-girls school where she was loved by all of her students.
Soon after, she married Grandpa Sita Ram Mandal, beginning a long and beautiful marriage that her children and grandchildren looked up to. After having five children, they built a wonderful life in India, full of laughs, love, and family meals. They eventually followed their adult children to the United States and lived with family in California and Minnesota. She really found the most joy during this time, helping to raise her grandchildren and watching them grow. She loved them endlessly and they loved her back. Grandma was a fixture in her grandchildren's lives – they loved weekend sleepovers with her when they were young, and she loved to braid their hair and tell them stories. There were many visits to California to see her and tell her about our lives and eat her delicious cooking, regular FaceTime calls just to say hello, and daily texts back and forth where she mastered the use of emojis.
Our grandma had many passions in life including crafts, cooking, storytelling, and writing – especially writing poems. She was an incredible crocheter and regularly knitted blankets and sweaters for family members who still treasure her gifts to this day. She was also a talented chef who made incredible Indian meals for her family from idlis to pakoras. Her family always looked forward to her amazing treats, paired with incredible stories of her life – like her favorite story of her babuji and their shared love of chocolate, or stories of our grandpa and his curly hair – as well as made-up stories that delighted her young grandchildren. Everything she did was done so selflessly – her biggest aim in life was doing things that brought joy to those around her.
Her sweet nature was complemented by a mischievous side, asking constantly for chocolates and doritos from everyone, cracking jokes, and laughing with her children and grandchildren – especially as she got older.
Lovingly known as Grandma, Grammoo, and Mummy to those closest to her, she was one of the best people out there and was so incredibly loved by everyone who met her. She taught us all how to love selflessly and endlessly, and the importance of cherishing relationships with family. For such a gentle soul, she was a giant presence in all of our lives. A phone call from her, a text from her, five minutes on FaceTime, or an in-person visit left all of us smiling each and every time and were highlights of our days. We'll never forget her ending calls saying "love you soooooo sooooooo soooo much." She will be missed dearly and has left a lasting mark on all of our hearts.
Services
Add to My Calendar
America/New_York
2023-10-13 14:00:00
2023-10-13 03:00:00
KrantiMandalFuneral Service
Funeral Service
40842 Fremont Blvd.,Fremont, CA 94538
Memories Timeline
Guestbook
---