Manuel Lopes Silveira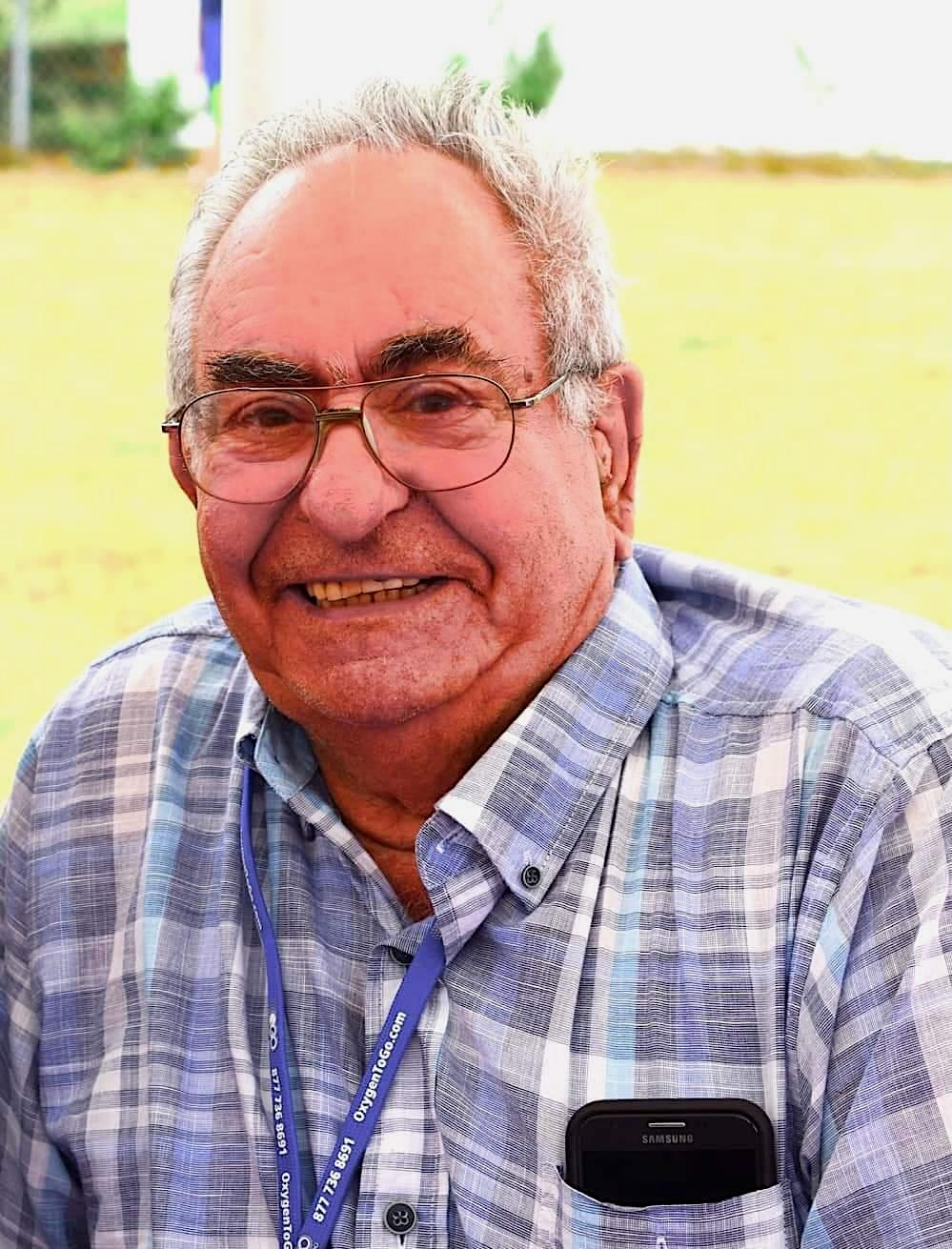 March 16, 1929 ~ June 21, 2023
Born in: Castelo Branco, Faial, Azores
Resided in: Union City, California
Manuel Lopes Silveira was born in Castelo Branco, Faial, Azores on March 16, 1929, to Manuel Silveira and Elvira Peixoto Silveira.  He is preceded in death by the love of his life, his first wife, Bernadete Amelia Duarte Silveira (married in May 1954); his second wife, Julia Goncalves Silveira (married in April 1984); and his sister, Valentina and his brother, Jose.  He is survived by his three sons, Manuel (Libby), Carlos (Cindy) and Tony (Marty); his grandchildren, Tony Jr., Melissa, Ryan (Nicole), and Andrew; his bonus grandchildren Matthew (Janiece), Tyler (Megan), Justin (Samara) and Anna; and his seven great grandchildren, Kaylee, Eli, Madelynn, Vernon, Delilah, Maverick and Waylon.  He is also survived by many godchildren, nieces and nephews.  All of whom he loved very much.
Manuel was raised on the island of Faial and joined the Portuguese Army where he served for several years.  After leaving the Army he married Bernadete and a year later welcomed their first son, Manuel.  Shortly thereafter, he immigrated to Canada and worked as a lumberjack in Geraldton, Ontario, Canada.  After sometime he went back to Faial to bring his wife and son back to Canada to live.  During that time, they found out they were expecting their second son, Carlos, who was born after he returned to Canada with family in tow.  Thirteen months later, while visiting family in Union City, California, they welcomed their third son, Tony.  He eventually moved to the United States and called Union City, California his home until his death.
Manuel worked at Pacific State Steel for a number of years.  He then went to work as a forklift operator at Peterbilt Motors where he retired with 18 years of service.  After retirement, he worked as the caretaker of the Newark Pavilion along with his second wife Julia.  Manuel was very active in the Portuguese community.  At the Newark Pavilion, he served as president, board member, caretaker, security and bartender.  He was well known for running Monday night bingo well into his eighties.  He was a regular at Friday night card parties.  Manuel enjoyed gardening, taking care of his fruit trees and loved to bake.
On June 21, Pai was called home and as the poem goes, God saw that he was getting tired and a cure was not be, so he put his arms around him and whispered "come to me".
Services
Memories Timeline
Guestbook
---