Mary C. Hastings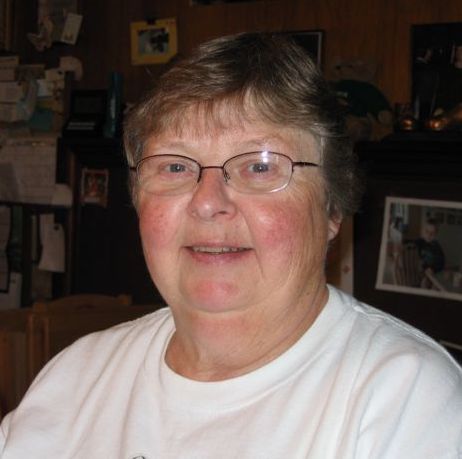 May 24, 1941 ~ August 7, 2023
Born in: Worcester, Mass
Resided in: Newark, CA
Pragmatist. Rule-follower. Expert packer of all things. These are just a few words that describe the amazing Mary Lucille Chagnon Hastings, of Newark, CA. She passed away the morning of Monday, August 7, 2023, after waging stoic and take-no-prisoners warfare against heart failure. A native of Worcester, MA, she was known affectionately as "Mary" to Robert Hastings, her beloved husband of 59 years, and as "mom" to her devoted sons, John Hastings (Newark, CA) and Glen Hastings (Upland, CA). But the salutation she loved most of all was "Memé," which her five grandchildren lovingly called her. She was 82.
Mary earned her R.N. degree from the Burbank Hospital Nursing School in Fitchburg, MA, back in the day when the nurses had to stand when a doctor entered the room, and their aprons had to be starched solid. Yes, Mary thought it was all pretty ridiculous. It was on the east coast where she met the love of her life, the dashing Robert Hastings who was enlisted in the U.S. Coast Guard. Together, Mary and Bob built a life based on love, faith, and humor. Following their marriage on 7 September, 1964, Bob's Coast Guard deployments took them to California, Hawaii, Maine, and then back to California, whereupon they set down roots in the Bay Area in the early 1970s.
Mary was the definition of a multitasker – taking care of two sons in Newark, CA while her husband continued his deployments in New York and Texas; volunteering at the boys' schools and with their Boy Scout troop; managing the budget; running the household; tending to their beloved canine family members; and finding innumerable ways to volunteer and make a positive impact on her community. Indeed, she was recognized by the Newark Unified School District as Alameda County Volunteer of the Year. She was on a first-name basis with the boys' high school principal, a fact which ensured that John and Glen remained on their best behavior, because the principal had Mary on auto-dial.
Mary was loved by so many friends and family. If asked, pretty much everyone would tell you that Mary would make you feel "special," "loved," and "welcomed." She was a confidante to many, and her warm and friendly nature, coupled with a quick wit and keen intelligence, made her endearing to everyone who came to know her. She was an avid vegetable gardener, and quite talented in the arts of macrame, sewing, and baking. Her banana bread and chocolate chip cookies were the stuff of legend. Over the years, she and her husband curated an amazing collection of  lighthouse memorabilia, a nod to their New England roots. Mary treasured her darling collection of teddy bears gathered from all corners of the world, each of which represented a memory, a milestone, travel and heritage.
She became an accidental grandmother to the neighborhood cats, most certainly because the word on the street was that Mary provided the best kitty treats in her backyard. Mary and Bob enjoyed evenings playing cards and board games with their long-time friends, Nick and Sherry Hinebaugh. She loved a good salad, green beans, summer squash, and a nice cup of hot tea.
Mary is survived by Robert, John, and Glen, as well as by five grandchildren: Allison, Wesley, David, Chloe and Elizabeth. She is predeceased by her parents, Paul J. Chagnon and Hazel P. (Frazee) Chagnon of Worcester, MA, and by her baby granddaughter, Lauren Elizabeth.
Mary will be celebrated, remembered, and sent forth onto her next great adventures on Thursday, August 24, 2023.  Visitations will begin at 8:30 am, with a memorial service at 10:00 am, both of which will take place at the Chapel of the Angels in Fremont, CA.  Internment will follow at the San Joaquin National Cemetery in Santa Nella, CA.
Rest well, Mary/Mom/ Memé. We will miss you, but you've earned the chance to put your feet up.
Services
Add to My Calendar
America/New_York
2023-08-24 10:00:00
2023-08-24 11:00:00
MaryC.HastingsFuneral Service
Funeral Service
40842 Fremont Blvd.,Fremont, CA 94538
Memories Timeline
Guestbook
---