Richard King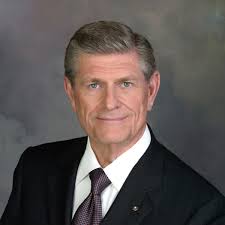 November 2, 1938 ~ October 11, 2023

Resided in: Livermore, California
We are deeply saddened by the passing of our esteemed friend and Past Rotary International President Richard D. King on Wednesday, October 11, 2023.  Rick's remarkable contributions to Rotary and his unwavering commitment to service have left an indelible mark on our organization and the communities we serve.
Rick served as Rotary International President during the year 2001-2002, where he demonstrated exceptional leadership and dedication to advancing Rotary's mission of making a positive impact in the world.  Prior to his presidency, he also served as a District Governor for Rotary District 5170 from 1982-1983, a Rotary International Director from 1989-91, and as a Trustee for The Rotary Foundation from 1996-2000.
A Rotarian since 1968, Rick was an inspiration to many within our organization.  His passion for service was evident in his active involvement with the Rotary Club of Niles-Fremont, California USA throughout his life.  His legacy will forever be cherished within the Rotary community, and his impact on our organization will continue to inspire Rotarians for generations to come.
Rick was the senior partner in the California law firm King, King & King.  He earned undergraduate and law degrees from the University of California at Berkeley (Cal) where he is a member of the California Club and the Order of the Golden Bear.  While at Cal, he served as the Vice President of the Associated Students of the University.  He taught law at Brigham Young University.  He is a distinguished military graduate of the University of California and served as a captain in the U.S. Military Intelligence.  He received an Honorary Doctorate in Law from Hanyang University, Seoul, Korea.
Rick is survived by his beloved wife Cherie Kay King and their two grown sons Robert and Tyson. Our thoughts are with them during this difficult time.
A memorial service will be held on Saturday, November 4th at The Church of Jesus Christ of Latter-Day Saints located at 810 Walnut Avenue in Fremont, California (94536) at 2:00 p.m. We invite all those who were touched by Rick's life to join us in honoring his memory.
In lieu of flowers, the family kindly requests that donations be made to the Richard D. King Endowed Fund for Rotary Peace Centers. This fund supports initiatives aimed at promoting peace through education and conflict resolution worldwide.
Memories Timeline
Guestbook
---