Dr. Subramanya Avadani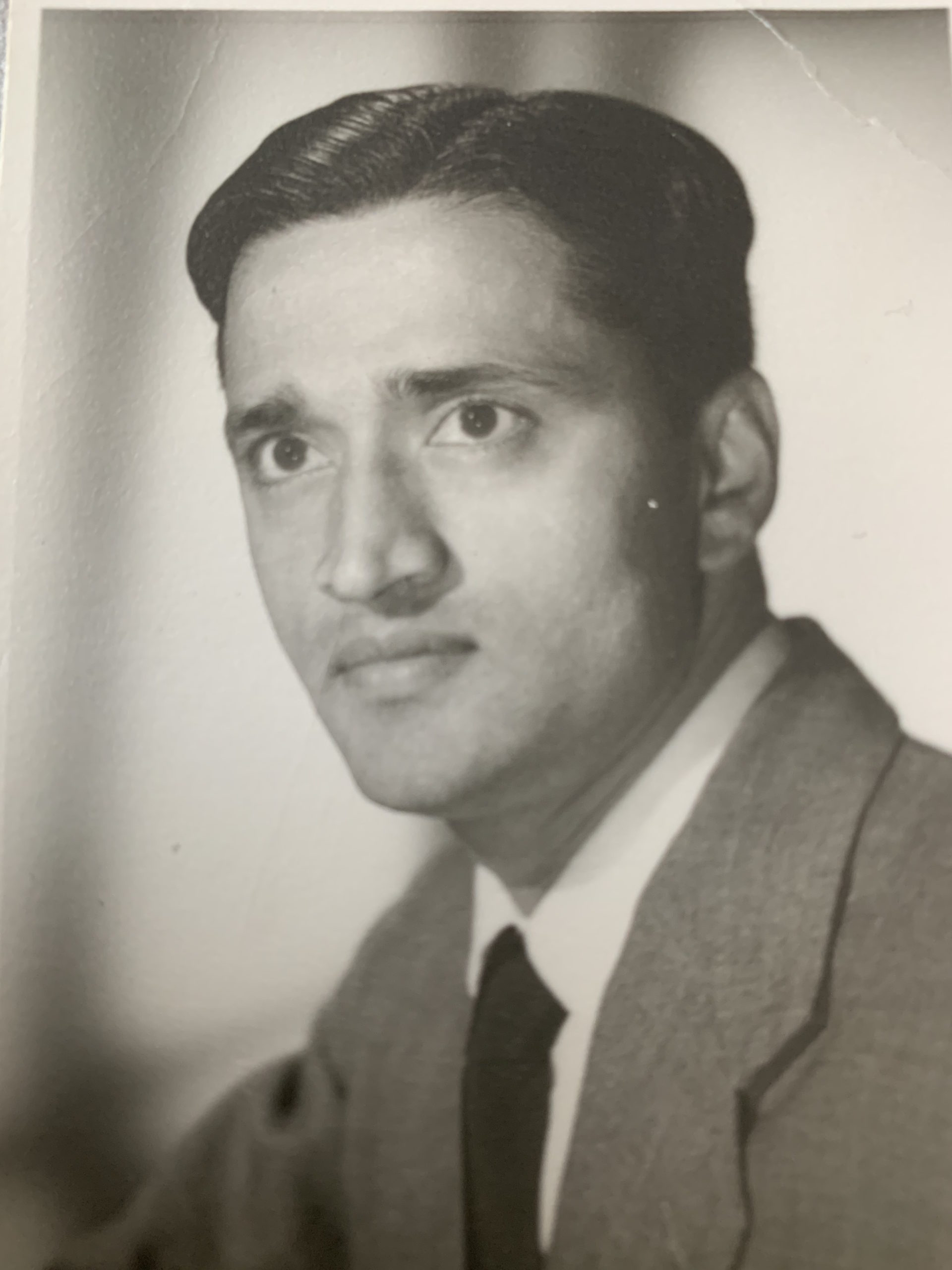 May 1, 1926 ~ March 22, 2021
Born in: Mysore, Karnataka State, India
Resided in: Sunnyvale, California
Metallurgical Scientist, Avid Tennis Player, Long-Distance Runner, and World Traveler
Dr. Subramanya (Manya) Avadani was born on May 1, 1926 in a village near Mysore, Karnataka State, India. His parents were Dr. Sitaram and Rajamma Shastri, and he had three siblings that were born before him that died, as infant mortality was very high in the early 1900s. Manya was the first child to survive thus he was named "Bradar chala" which means "strong one". Manya had two younger siblings, a brother Krishnamurthy, and a sister Thangamani. As a young child, he spent a great deal of time with his grandmother, who he was very close to and helped raise him along with his mother. His father, Dr. Shastri, came from a family of Sanskrit scholars, and was the first in the family to study western sciences, a subject that was discouraged by his family members. He attended medical college, became a physician, and the family moved around when Manya was very young, but settled in Mysore where Dr. Shastri ran his medical practice for many years. Manya always loved sports and through his high school years, he played both soccer and cricket.
Manya received a Masters in Physics from the University of Mysore in 1948. He received a second Masters degree from the Indian Institute of Sciences, Bangalore (IIS-Bangalore) in Metallurgical Sciences in 1952. His dad encouraged all of his children to study abroad for their post-graduate work. In 1953, he started the process to apply to go to the United States, because it was his dream to study science there. From 1952-1954, he became a researcher at IIS Bangalore, while he simultaneously completed the US visa process. At that time, the US government was very restrictive of giving visas to foreign students, and only a few thousand Indians lived in the United States at the time. He was soon able to receive a visa, and with the help of his IIS friends and his father, raised enough money to make the trip to the United States. He started his studies at University of Illinois at Urbana-Champaign, where he completed his Masters degree in 1956 in Metallurgical Sciences. He soon went on to continue his studies at Illinois Institute of Technology in Chicago where he completed his PhD in Metallurgical Engineering in 1960. He then worked as a postdoctoral fellow at The University of Cincinnati from 1961-1965. In 1964 he became a permanent resident, when his professor at the University of Cincinnati sponsored him, which opened up more opportunities for him. In 1965, he started working for the Continental Can Company of Chicago, where he worked for over two and a half years. He soon left that job and went back to India in 1967 to see his family and travel around India after not visiting in many years. He returned to Chicago, and got a job at Zenith in 1967, where he worked until 1978.
Manya loved American culture and thrived in the United States. He learned ballroom dancing, going out dancing quite often, traveled all around the US and the world, and built strong friendships with his International House friends in Chicago and Cincinnati that he continued to remain in touch with until his passing.
After living in the US for many years, he traveled back to India. He finally found his wife and they decided to marry on June 22nd, 1972 in Mysore, India. His wife joined Subramanya in January of 1974 in Chicago after her visa was approved. Soon after marriage came children. First, he had a daughter, born in 1974. Seventeen months later, he had a second child, another daughter, born in 1976. Subramanya and his wife and two daughters lived first in the south side of Chicago and then eventually moved to Elmhurst. However, Manya was always on the move. He was an adventurer and wanted to live where it was sunny and he could play tennis 365 days of the year. He had visited California once with friends on a road trip. It was then that he knew he would end up in the Golden State. After getting a job at Varian in Palo Alto, CA with the help of his dear friend, he packed up his family, including an eight-month pregnant wife and moved to Cupertino, California. About a month after arriving in California, in 1979, his third daughter was born and his family was complete. They bought a house and settled down in Sunnyvale, CA after renting for a year. Manya continued working as a Senior Scientist at Varian for over a decade until he retired at the age of 63.
In his retired life he wanted to relax, travel and above all, play lots of tennis. He played every chance he could get. Manya had a Sunday weekly tennis program with his friends at Las Palmas Tennis Center. He would help coordinate people, matches and snacks for a large group of people that loved tennis. Through tennis he made dozens of new friendships and played alongside some of his best friends in singles, doubles, and mixed doubles. Manya was determined to teach his daughters to play tennis as well. He took them to the courts, put them in lessons and finally they were competing in tournaments. He loved the sport so much he instilled this sport in all three of his daughters and made them champions in high school and beyond which now is being carried on by some of his grandkids.
As he continued to enjoy retirement, his curiosity and passion for travel remained. After the age of 70 he visited Thailand, England, France, Australia, Costa Rica, and Peru-all by himself. Manya even climbed Machu Picchu after the age of 90. He traveled through China with his wife as well. His final trip abroad was two years ago when he traveled through the Canadian Rockies by bus. He also went to all four of the tennis grand slams (US Open, French Open, Australian Open, and Wimbledon).
Manya also became a long distance runner in his 70s, competing in various running events. He placed first in the 80 and up group in the Rock and Roll Half Marathon –San Jose, and competed again in the event placing third in the 80 and up group. Another prominent event he ran in was the Bay to Breakers. Manya enjoyed watching his daughters grow up, go to college and eventually get married. In 2001, Manya became a grandfather for the first time. His family grew to add four more grandchildren and three sons-in-law.
Manya lived and repeated the motto "health is wealth". He lived with this motto everyday: playing tennis, running, ping pong, going to his regular French class group, tai-chi or just being able to do his errands on his own. He would often say "Stick to a schedule when it comes to exercise, diet, etc. and health will follow." This was the case for him.
He spent the last few years enjoying the company of his wife and taking care of her, and seeing his grandchildren grow up and attending their various performances, tournaments and events. Most significantly, he kept up with his lively routine playing ping pong and doing tai-chi at the Sunnyvale Senior Center, running, attending regular French conversation classes, visiting the library to read his magazines and journals, and of course, playing lots of tennis.
Manya is survived by his devoted wife of forty-nine years, his three adoring daughters and his three sons-in-law. He will fondly be remembered for his independent nature, adventurous spirit, and healthy, active lifestyle. His legacy continues with his five affectionate grandchildren.
Memories Timeline
Photo Gallery
Guestbook
---