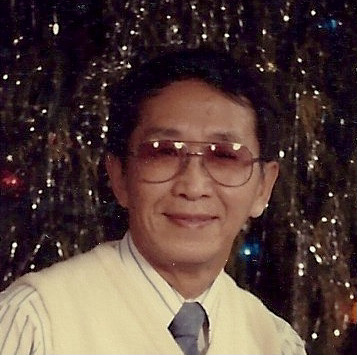 June 18, 1931 ~ September 18, 2021
Born in: Horyo, China
Resided in: Palo Alto, California
On the morning of Saturday, Sept. 18, Suk Hwang peacefully passed away at an assisted-living community in Palo Alto, Calif. He was 95, although official documents say he is 90. He is ethnically Korean, but he grew up in China. He couldn't speak a word of Chinese.
All this is because Suk's parents moved from North Korea to what-was-then called Manchuria, China, in 1902, only to have the region seized by Japan about three decades later. Suk bowed to Puyi, the puppet emperor, every morning. He was forced to learn Japanese. In 1947, Suk snuck on a train full of miners and made the perilous journey through North Korea to South Korea, where he lied about his age in order to enter school. Soon after, China fully retook Manchuria and closed it off to the West. Suk, the second-oldest of 8 children, would not see nor hear from his family again until the Nixon administration.
As the only child to eventually make it to America, Suk lived every day with an enduring gratitude for his resources and his opportunities. Naturally patient and gentle, he lived a philosophy of helping others. Eventually rising to a full professorship at the University of Hawaii at Hilo, Suk pioneered a national student science training program for some of the top science students in the state and in the country. He played tennis, he was always endlessly positive. He laughed often.
Suk is survived by his brother Ximin Huang, wife Yangsoo Hwang, daughter Suein Hwang, son-in-law Michael Dierks and grandchildren Kaya Dierks and Kian Dierks. He also has many nieces and nephews and grandnieces and grandnephews. Suk had an amazing life, and we will forever be grateful that we were able to spend some portion of our lives with him. He taught us gratitude, and he gave us perspective.
Due to Covid restrictions, we will not be holding a service when Suk returns to Hawaii to his final resting place. When the pandemic ends, we plan to throw a party in Hawaii for his many friends to gather, remember, and, most importantly, laugh. That is what he would have wanted
Memories Timeline
Sign the Guestbook, Light a Candle